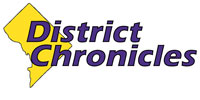 Post Classifieds
Do Blacks really want more educational TV shows?
By Freddie Allen
On May 28, 2012
Blacks want more in Black TV programs but they make do with current shows.
WASHINGTON - Nearly all African Americans polled in a national study- 97 percent - say they are unhappy with the Black TV programs currently on air. Seventy-five percent say they want more documentaries, 71 percent prefer more history, 68 percent desire to see more independent films and 59 percent would like to see more news, according to a new study conducted by Target Market News, a Chicago-based organization that tracks Black consumer market trends.
But what Blacks say they want and what they are watching are two different things.
According to Nielsen, a leading global provider of information and insights into what consumers watch and buy, African Americans watch television seven hours, 12 minutes per day, 40 percent more than Whites (five hours and two minutes per day). And they're not watching "Mythbusters" on the Discovery Channel or "Frontline" on PBS.
After sporting events, which received high viewership among Blacks and Whites, sitcoms and music awards shows dominated the list of top 10 cable programs African-Americans watched between September 19, 2011 and January 29, 2012.
Based on data collected by Nielsen, Tyler Perry's "For Better or Worse" (TBS) topped the list with nearly 2.5 million viewers, followed by the "Soul Train Awards" on BET (2.4 million), and "The Game" also on BET (2.1 million).
Meanwhile, Whites were plugged into national politics over that period, with three out of five of the top viewed cable programs (excluding sporting events) going to the GOP presidential debates. Nearly 9.7 million viewers watched the Republican presidential debate and analysis hosted by the FOX News Channel. "Rizzoli & Isles" (TNT) drew 9 million White viewers, good enough for second place, followed by "Royal Pains" (USA) with more than 4.6 million. CNN hosted the GOP debates in Florida (4.6 million) and in Arizona (4.6 million) that were also highly viewed among the White cable audience.
It's been 10 seasons since Kelly Clarkson captured the top prize on "American Idol" (ABC) and the show still remains wildly popular with Blacks and Whites.
While episodes of "NCIS" (CBS), "Modern Family" (ABC), and "The Big Bang Theory" pulled high viewership in the White broadcast TV audience, Blacks tuned into "X-Factor," another singing competition similar to "Idol."
Some industry leaders are not surprised. "Music has always been a part of our DNA," said Bounce TV President Ryan Glover, noting that Blacks gravitate to shows such as "Idol," "Dancing With The Stars," and the "X-Factor." He explained, "Music resonates with the Black audience, just like comedy as a genre and movies".
Bounce TV, launched last September as a digital broadcast network created primarily for African Americans, features movies, live HBCU sporting events, and reruns of "Soul Train" and "Fat Albert and the Cosby Kids." It's first original series, "Family Time," will premier June 18.
BET's "The Game," a sitcom that follows a group of star athletes that play for the fictional "San Diego Sabres" and the women in their lives, continues to be a top-rated show on cable in Black households with more than 1.9 million viewers the week of April 23-29.
Robert Johnson, founder of Black Entertainment Television (BET) often reminded anyone who would listen that the "E" in "BET" stands for entertainment, not education.
"[BET doesn't] have any news programs or talk shows," said Denise Sawyer, a broadcast journalism major at Howard University. Sawyer wonders what happened to public affairs programs such as "Teen Summit" and "Lead Story."
Sawyer prefers TV One and said she loves "Unsung," the network's highest rated show.
"For the last decade, biopics featuring musicians have been popular," said Toni Judkins executive vice president of original programming for TV One.
After "The Game" on BET, "The Real Housewives of Atlanta" on Bravo, "Basketball Wives" on VH1, and "Bad Girls Club" on Oxygen consistently attract Black cable TV viewers.
Some experts believe it has more to do with casting and less to do with the heavily-produced conflict on the shows.
"All media is about seeing yourself," said Ken Smikle, president of Target Market News. "On reality shows there are such a broad range of character types that they are able to appeal to a lot of different interests versus a scripted show where you have a star and that star is surrounded by like-minded people and they're designed to complement one another."
On the other hand though, the physical and verbal altercations are entertaining, too, for some.
"Conflict sells, we don't want to see people hugging and singing 'Kumbaya,'" Sawyer said. "We want to see the fights."
To change what children and adults are offered on television, Blacks must exercise their economic clout, Cheryl Pearson-McNeil, Senior Vice President for Public Affairs and Government Relations at Nielsen, wrote in recent column for the NNPA News Service.
Get Top Stories Delivered Weekly
More districtchronicles News Articles
Recent districtchronicles News Articles
Discuss This Article