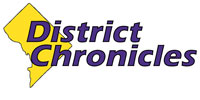 Post Classifieds
Tips to help you shop smarter this holiday season
On December 17, 2013
(BPT) - The holiday season is all about celebrating with family and friends, which means more merry-making, staying organized and enjoying the time spent shopping for the perfect gifts. A smart shopper is able to access and keep organized great deals and discounts and reduce time with online shopping.
To help be a smarter shopper this holiday season, consider putting these tips to use:
Keep the deals and discounts organized - At this time of year, everyone's inbox is flooded with promotions with varying expiration dates. Holiday-themed emails began filling

inboxes

across the country starting mid-October, and will continue to increase over the next two months, according to an Experian study. Being able to train your inbox to manage these promotions for you will help save time while online shopping. Outlook.com has a sweep feature that allows users to move everything from a particular sender to a single folder with a quick push of a button, and then delete everything except the most recent communications. In a matter of seconds, the hundreds of holiday deals clogging your inbox are sorted and deleted except for the deals you need in order to receive a discount on your online purchase. More than half of holiday shoppers will shop online this season, according to the National Retail Federation, but you'll be ahead of the game with your promotions organized for quick access.
Make certain your online shopping is secure - Identity theft is a big concern during the holiday season, and keeping your credit card and account information secure should be a priority, especially when shopping online. Start first with the Internet browser you're using. Internet Explorer 11 is the most secure browser among its competitors, according to

NSS

Labs. By keeping your browser and other software updated you'll have the most up-to-date security protection on your computer. Also, when shopping, make certain you're on a secure site. The

SmartScreen

Filter on Internet Explorer 11 helps warn you about unsafe sites before you share your account information with people who could misuse it.
Share your wish lists - Many families create wish lists to help in finding the perfect gift for each recipient - you wouldn't want anyone receiving another fruit cake! But sometimes a typed list doesn't convey the full idea of exactly what you're looking for. Use visuals to remove any confusion about what you really want by uploading and sharing a photo wish list on

SkyDrive

. That way, you know the wish list will always be with you through the cloud.
Smart shopping helps remove stress from the holiday season, and you can accomplish your shopping to-do list much more efficiently. You'll soon discover you have free time to hang out with friends and family more often and really enjoy the holiday season.
Get Top Stories Delivered Weekly
More districtchronicles News Articles
Recent districtchronicles News Articles
Discuss This Article