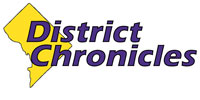 Post Classifieds
Black history is bigger than slavery and MLK
By James Clingman
On February 19, 2012
Here we go again, right? It's Black History Month; get ready for the deluge of regurgitated information that always comes along this time of the year. Be prepared to hear MLK reduced to two lines; you know them, "I've been to the mountaintop" and "I have a dream." Get ready to hear the song, "We shall overcome," if you have not heard it already. Sit back and watch the TV vignettes and 30-second sound bites from singers, actors, and athletes. And, yes, I am sure you will be rejuvenated by all the information regarding who invented what.
Not to make light of Black History Month, but does it ever occur to you how you get your Black History and from whom you get it? I am sure Carter G. Woodson, back in 1926, when he offered up Black History Week, did not intend for his idea to be parroted, parodied, and pirated by commercials that sit in worn cans only to be opened once each year for Black History Month. I would venture to guess that he wanted us to really learn about ourselves, to know ourselves to the point of being able to tell our own story instead of having it told to us and sold to us by corporate marketers and unscrupulous profiteers.
No, I believe we can best pay homage to Dr. Woodson and his initiative of celebrating Black History, first, by learning as much as we can about it, and then by sharing it with others – with the world. Unfortunately, many of us just sit back and wait for February to roll around so we can "get our pride on" through passive participation in what Carter determined to be the very foundation of our progress in this country: knowing our own history.
I began my Black History Month with two delightful experiences. I served as visiting professor at Howard University to teach a class on Black Business History and Entrepreneurship, and I was the guest on WOL 1450 Radio with Carl Nelson for two hours, during which time we discussed not only history, but also solutions to some of the challenges we face in this country. For the balance of the month I will speak to a group of young people on Black History, speak at another Black History event at a college, and participate in Black Heritage Day at our church here in Cincinnati.
Why not try something different this time for Black History Month? Try expanding your knowledge of the subject, which far exceeds what will be thrown at us for four weeks. Search out little known information about yourself and your people, beyond your own family line.
Learn more than the fact that Jan Matzeligar revolutionized the shoe making industry with his shoe lasting machine; learn about Black men and women who once owned, or still do own, shoe repair shops in your city.
Learn more than the fact that Garrett Morgan invented the traffic light; learn that Charles Patterson owned an automobile manufacturing business and sold a car, The Patterson, that some say was better than Packards and Fords. In other words, dig deeper during Black History Month; expand your mind by increasing your knowledge of the entire spectrum of Black History. There is a veritable feast of valuable information at your fingertips. It is shameful that more of us don't access it and share it with our children. It is also dangerous for Black people in general not to know as much as possible about who we are and what we have accomplished.
Woodson posited, "Those who have no record of what their forebears have accomplished lose the inspiration which comes from the teaching of biography and history." He also offered the following admonishment: "If a race has no history, if it has no worthwhile tradition, it becomes a negligible factor in the thought of the world, and it stands in danger of being exterminated."
If you expand you mind during Black History Month and you will seek out Black History all year long. In addition, you will be very proud of your people and maybe, just maybe, you or your progeny just might be the next Black inventor, or the next Reginald Lewis, or the next Earl Graves, or the next Gerald Lawson, or the next Patricia Bath, or the next Cathy Hughes, or the next…
Get Top Stories Delivered Weekly
More districtchronicles News Articles
Recent districtchronicles News Articles
Discuss This Article