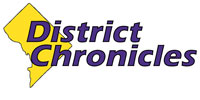 Post Classifieds
Men putting online bids to date ideal women
By Tracey Gant
On December 18, 2012
Whatsyourprice.com allows men to bid for dates with the woman's consent.
Josh Pearman, 27, a bank teller at DC Bank of America branch, said he would never engage in online dating.
"I just don't think you can meet your soul mate online just chatting," he insisted. "You can never be sure who you are talking to, especially if you've never met this person."
But onlinedating.org said Pearman might be missing something. The site estimates that around 20 million people use at least one online dating site each month, some of which have memberships at multiple sites. So many people couldn't be that wrong.
The sites themselves report impressive numbers of married couples that met online. For example, one study in 2008 reported that online dating sites hooked up 120,000 couples that married that year.
If that doesn't convince Pearman, the revenues these dating sites are racking up might. Onlinedating.org reports that the sites hauled in $1 billion in revenue in 2007. The site projected revenue to climb to $1.65 billion this year.
Unlike Pearman, Mike James, 23, and recent graduate of Georgetown University, sees online dating as just another way to "hook up."
"It's definitely possible you can meet your soul mate online," he said. "But you just have to be careful because there are some crazy people out there.
One of the latest entries into this lucrative business is whatsyourprice.com, a free online auction dating website where men bid for first dates with attractive women they've never met.
WhatsYourPrice.com is the only online dating website where first dates are bought and sold, and has been featured on such outlets as the New York Times, CNN, Anderson and the Huffington Post, said Angela Jacob, public relations manager for whatsyourprice.com.
Whatsyourprice.com is the brain child of Brandon Wade, founder & CEO of a number of successful niche online dating websites, including the number one Sugar Daddy Dating website - seekingarrangement.com. Wade also owns the number one travel dating website - misstravel.com, and the millionaire matchmaker website - seekingmillionaire.com.
Whatsyourprice does not take membership fee when clients make bids for their first date. Three years ago when Wade started the website, he thought it would be cool if people could put a price on a first date before actually going on the date. The company makes its fortune from bidding wars. The company boasts that its attractive ladies and generous bidders are from all races, ethnicities and backgrounds.
This is the way it works, Jacob said.
"Generous members sign up for the website and pay for credits to message attractive members to make their offers, or bids. If the woman accepts the bid, then they plan a first date. Whatsyourprice.com has a guarantee that members and attractive users will go out on dates with at least five people. How those dates go from there is between the people on the date."
DeAndre Jackson, a waiter at Ruby Tuesdays, is a member.
"It's basically like an auction except you are trying to get a date instead of a random item," he said. "I know kids nowadays don't really go on online dating sites by preference. But after trying everything else like blind dates, dating your friends, or having your family set you up on a date, you don't have many options left."
The site has even done a study to determine men's perception of the attributes of "The Perfect Woman." Its findings: D.C. men like women who are blonde (+$143.51) with green eyes (+$41.77), a social drinker, (+$17.82) who doesn't smoke (+$19.20), and is a college graduate with a Master's degree (+$30.23).
Overall, District men are willing to spend an average of $252.53 to go on a first date with their Perfect Woman.
Jackson said $252 might be a lot of money on a first date. But it's important to make a good first impression.
As for Pearman, he said he wouldn't spend $250 on a first date. But he admits he once spent $200 on one.
"I was really trying to impress her, you know?" he said. "Unfortunately, it didn't work out. At least I know for next time I don't have to spend that much on a woman for her to go out with me."
Get Top Stories Delivered Weekly
More districtchronicles News Articles
Recent districtchronicles News Articles
Discuss This Article