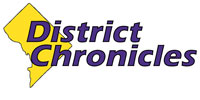 Post Classifieds
Black films take center stage at Toronto Film Festival
By Dwight Brown
On October 28, 2013
"12 Years a Slave," the story of a freed Black man who was kidnapped and sold into slavery, won the People's Choice Award.
For decades Black films, actors and directors have made the pilgrimage to the Toronto International Film Festival and they've become an integral part of the "Best Film Festival in the World." This year, the footprint Black films and artists have left behind is resoundingly deeper, bigger and better than ever before. Especially when you consider that director Steven McQueen's "12 Years a Slave," a graphic and compelling allegory about slavery, has won the festival's prestigious People's Choice Award.
When director Steve McQueen (Hunger, Shame) ascertained that there had never been a serious film made about slavery in America, he used the memoirs of Solomon Northup, "12 Years a Slave," as blueprint for developing a painfully realistic allegory that fills that cinematic gap. Northup was a free New York Black man who was hoodwinked and sold into slavery in Washington, D.C. in 1841. Chiwetel Ejiofor plays Solomon, Michael Fassbender (Shame) a demonic slave owner, and Lupita Nyong'o is the owner's abused mistress. A perfectly directed, produced and acted film that makes the inferior slave parody "Django" a distant memory.
Back in the day, the '80s, the crack epidemic swept through the urban Black community. In "1982," a Philadelphia mother (Sharon Leal) loses her way and addiction separates her from her loving husband (Hill Harper) and young daughter (Troi Zee). First time filmmaker Tommy Oliver's intimate look at how drugs can destroy a family is thoughtful. Harper's portrayal of a struggling blue-collar dad is his best performance ever. Completely nuanced, Leal is very convincing as his nervous, strung-out wife. Wayne Brady is miscast as a drug dealer.
Filmmaker John Ridley (screenwriter for "12 Years a Slave"), takes on the short-lived life of the enigmatic guitar legend Jimi Hendrix in "All is by My Side." Unable to secure the rights to Hendrix's music, Ridley's script and musical score skirt the obvious. But at some point you wish André Benjamin (André 3000 from hip-hop duo OutKast), who plays the lead, would break into "Purple Haze." The film's best feature is its recreation of 1960s New York and England. Ridley depicts Hendrix as a highly dysfunctional musical genius. Benjamin's performance transcends, though a stronger actor could have done more.
The biracial daughter of a British Navy Captain in 18th century England is brought up by his dad (Tom Wilkinson) and mom (Emily Watson) in "Belle." She becomes a smart, refined lady (Gugu Mbatha-Raw) encumbered by racial prejudice and the standing she is denied (she can't eat with the family, nor the servants). Though trained to wed nobility, she falls in love with an abolitionist, a son of a preacher man. Themes of race and class in an 18th century setting seem so relevant and timely. Surprisingly romantic, yet very politically astute.
"Half of a Yellow Sun" stars Olanna (Thandie Newton) and Kainene (Anika Noni Rose), non-identical twin sisters born to well-to-do parents in 1960s Nigeria. The former moves to a city to be near her lover, a radical professor (Chiwetel Ejiofor); the latter moves to a big city to take over her parents' thriving business. Both get a rude awakening when war breaks out and their culture becomes hunted outcasts as they attempt to secede from Nigeria and form a sovereign nation. Playwright Biyi Bandele marks a brilliant directing debut with the screen adaptation of a novel that explores class and culture with great dignity.
An undercover cop Chili (S'dumo Mtshali) and his partner (Presley Chweneyagae) are cheated out of a reward by their corrupt superior in "iNumber Number." Don't get mad, get even. Chili infiltrates a cash-in-transit heist gang, looking for a big payday. Things go awry and his friend is taken hostage. A vibrant piece of direction by Donovan Marsh plays out like a TV cop show, with a bent to it. Derivative, but fun. "Mandela: Long Walk to Freedom" is based on South African President Nelson Mandela's autobiography. This inspiring film chronicles Mandela's early life and his transition from playboy lawyer to a staunch social activist (Idris Elba) who went from peaceful demonstrations to picking up arms in the fight against apartheid. Naomie Harris plays Winnie Mandela - warts and all. This is the most compelling film at the festival, considering Mandela's current ill health. An earthly saint gets his due. Directed by Justin
Visit NNPA film critic Dwight Brown at DwightBrownInk.com.
Get Top Stories Delivered Weekly
More districtchronicles News Articles
Recent districtchronicles News Articles
Discuss This Article