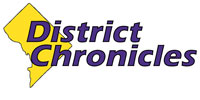 Post Classifieds
Students worry over doubled loan interest rate
By Kristin Overton
On July 22, 2013
As Congress bickers over inaction over the doubled Stafford loan rates, many students face dropping out of college this coming fall.
In a way, the summer internship on Capitol Hill is not going well for Tyler Thomas. The political science major at Howard University is interning for Congresswoman Loretta Sanchez of the 46th District in California. He works on issues that directly relate to college students dependent upon federal student loans. He even penned a speech for Rep. Sanchez about how the already high cost of tuition places an increased burden on families that have multiple children in college, much like his family.
But Congress failed to act and the interest rate on the very popular federally subsidized Stafford student loans doubled on July 1, from 3.4 percent to 6.8 percent, causing millions of students to worry about their future.
"These burdens were not anticipated, and now when we return to school in the fall we will have to face them," said Thomas in frustration.
Last year, Congress voted to extend the lower rate on June 29, 2012 for another year. This year, Congress took no action.
"Personally, I feel like the government is telling me that I have to choose either a minimum wage job post high school or agree to cripple debt post-grad," said Maya Ennis, a senior psychology major at Wheaton College in Wheaton, Ill. "In some ways, it feels like students who decided to attend college, but who cannot pay the full fee out of pocket, are being punished."
Both Democratic and Republican lawmakers have vowed to lower the rate before students return to school in the fall. Still, the uncertainty is bothersome to students who are also aware of partisan bickering so intense that a distracted Congress has been unable to end the budget cuts of sequestration.
Thomas blames, in part, the students for not doing enough to let Congress know how doubling interest on federal student loans would affect their ability to stay in college.
"Congress has a lot of other groups fighting for their causes on a daily basis," he said. "If we're not addressing the interest rate issue with a greater voice, they will think it's not a big deal to us to have to pay more."
Jaslyn Brown, history major and elementary education minor at Howard University as well as the Director of Student Advocacy for the Howard University Student Association said the student body must rise to action for the sake of their financial situations.
"This is definitely one of the things that we need to be fighting for," said Brown. "There has to be a very big uprising. All people need to get behind this, White, Black, brown, we're all affected."
In the absence of a decision to reduce the doubled rate, nearly 7 million students will suffer. In a waiting mode, some students are struggling to figure out whether it is beneficial to sign off on student loans for the upcoming fall semester.
"The increase is just too much and it makes me feel like going to school is not worth it. I'm much better off going to a trade school or developing a skill that can generate enough funds in my pocket and then go back when I am financially stable," said Oneil Jerrick, a sophomore majoring in business marketing at Brooklyn College in New York. "Getting an education will always be in high demand but what's the point of raising the rate on a loan where we have millions of students graduating each year unable to get a job?"
Rep. Joe Courtney (D-Conn.), had planned to introduce legislation extending the 3.4 percent rates for an additional two years. This would give Congress time to rethink student loan interest rates as part of the higher education reauthorization bill.
Sen. Elizabeth Warren (D-Mass.) has proposed a new Bank on Students Loan Fairness Act that would set the student loan rate to 0.75 percent for one year. That is the interest rate that the Federal Reserve officers to major banks. The student loan rate is now higher than most loans available from private lenders.
Shayla Mulzac, Trice Edney Wire, also contributed to this story.
Get Top Stories Delivered Weekly
More districtchronicles News Articles
Recent districtchronicles News Articles
Discuss This Article