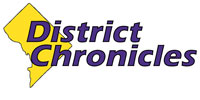 Post Classifieds
Obama: 2014 as 'breakthrough year for America'
By Hazel Trice Edney
On January 6, 2014
President Obama held a pre-Christmas press conference in the James S. Press Briefing Room of the White House, Dec. 20 before leaving for vacation in Hawaii. Lawrence Jackson/whitehouse.gov
(TriceEdneyWire.com) - Announcing that more than a million Americans have now registered for a plan through the Affordable Health Care Act, President Obama, in a last minute press conference before leaving for vacation in Hawaii, said he envisions 2014 as a 'breakthrough year for America'.
"I think 2014 needs to be a year of action," said Obama. "I firmly believe that 2014 can be a breakthrough year for America."
The President's declaration came as he preparing for Christmas vacation in Hawaii with his family. In fact, he was full of good news after the past three months of scorching criticism over a broken healthcare.gov and approval ratings in the lower 40 percentile.
"For all the challenges we've had, and all the challenges that we've been working on diligently in dealing with both the ACA and the website these past couple months, more than half a million Americans have enrolled through healthcare.gov in the first three weeks of December alone," he told reporters in the White House Press Room. "In the federal website, tens of thousands are enrolling every single day. Since October 1st, more than one million Americans have selected new health insurance plans through the federal and state marketplaces.
"So, all told, millions of Americans, despite the problems with the website, are now poised to be covered by quality, affordable health insurance come New Year's Day. Now, this holiday season, there are mothers and fathers and entrepreneurs and workers who have something new to celebrate - the security of knowing that when the unexpected or misfortune strikes, hardship no longer has to."
The now fully accessible healthcare.gov is especially good news for African Americans. Blacks suffer with the highest mortality rate of any racial and ethnic group. This has been largely because of a lack of affordable and quality health care.
The President also pointed to a declining unemployment rate, which overall dropped 7.3 percent to 7 percent between October and November; and from 13.1 to 12.5 for African Americans for those two months, according to the Bureau of Labor Statistics. A closer look at those stats still reflect a vast racial disparity as the White unemployment rate dropped from 6.3 to 6.2 percent half the rate of African Americans.
Not mentioning any racial differences in his press conference, the President pointed out that the overall rate is at its lowest point in five years. The BLS predicts that will get better. On Dec. 19, the agency predicted that employment will grow 10.8 percent from 2012 to 2022, adding 15.6 million jobs.
"Occupations and industries related to healthcare are projected to add the most new jobs," reported BLS.gov.
President Obama is seizing the moment. "More Americans are finding work and experiencing the pride of a paycheck. Our businesses are positioned for new growth and new jobs," he said. "But as I outlined in detail [in December], we all know there's a lot more that we're going to have to do to restore opportunity and broad-based growth for every American. And that's going to require some action."
He pointed to both houses of Congress passing a bi-partisan budget bill last week as an example of action to be applauded and continued. Widely criticized as a "do-nothing" Congress mired in partisan bickering, the President set aside his criticism to praise Capitol Hill for unifying behind a bill that meant compromise for both sides.
There was one sore spot that he pointed out. That was the failure of Republicans to support the extension of unemployment benefits to millions who - come late December - will suddenly have no income without it.
"Because Congress didn't act, more than one million of their constituents will lose a vital economic lifeline at Christmastime, leaving a lot of job-seekers without any source of income at all," Obama said. "I think we're a better country than that. We don't abandon each other when times are tough.
He called for Congress to revisit the issue immediately.
"I know a bipartisan group is working on a three-month extension of this insurance. They should pass it, and I'll sign it right away."
Get Top Stories Delivered Weekly
More districtchronicles News Articles
Recent districtchronicles News Articles
Discuss This Article