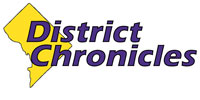 Post Classifieds
Mixing school, family, business and pleasure
On August 20, 2012
For working adults seeking a college degree, adding "student" to the already long list of home, family and career responsibilities can be overwhelming and, sometimes, too much to balance. In fact, according to a study conducted by Inside Track, almost 30 percent of non-traditional students who drop out of college say it's due to the challenges associated with balancing school, work and family commitments.
If you are concerned about your ability to manage the work/family/school balancing act, take heart. You don't need superpowers to achieve your educational goals, but it does take hard work and dedication.
"The coursework associated with obtaining a college degree is rigorous," said University of Phoenix School of Business Dean Dr. Bill Berry. "You have to be motivated and self-disciplined as well as have a solid game plan in place in order to succeed."
Create a study plan
The calendar is your best friend. Whether it is a family version that hangs on the refrigerator, or a digital format on your laptop or smartphone, it will be an essential planning tool for you.
Upload your class schedule into the calendar so anyone else using it to make plans can check your availability, and so you can plan around your classes.
Add your quarterly class milestones, including project due dates, tests, and any midterms or finals. This allows you to see right away if there are any potential conflicts between family or work events and class requirements. It also helps you build time into your schedule to study and work on projects.
When making a weekly schedule or to-do list, include daily study time. Catch up on reading assignments while waiting for basketball practice to finish or during your lunch hour. Write after the kids have gone to bed or do your homework with the kids.
In addition, Dean Berry says that when developing your study plan it is important to understand your own learning style.
"Some people need peace and quiet in their own personal space, while others benefit from a social setting in which they can discuss the subject matter," he said. "Knowing what works for you can help you figure out when and where you'll do your best studying."
Simplify
Start by making a list of all your activities including everything from hobbies and leisure activities to household chores and work tasks. Then, pare down the list to the truly essential things. Do you really need to serve on the neighborhood clean-up committee this year? Can you cut back on volunteer hours or carpooling duties? Leave yourself some time for rest and relaxation, but drop extraneous obligations.
Think about what household chores can wait and/or be shared with family members. Talk to family members about helping devise a plan that frees you up and still gets things done.
Don't go at it alone
While it's up to you to do the work, you don't have to do it in a vacuum.
"It is important to have a good support system in place," said Dean Berry. "You need the moral support and the practical help that friends and family members can give. They can encourage you when you feel down, and take care of the kids while you study. They are on your side, so don't be afraid to ask them to be a part of your journey."
In addition, Dean Berry says it pays to take advantage of the resources colleges and universities have put in place for their students. For example, if University of Phoenix students are having trouble balancing school life with home and work life, they can get help from the Life Resource Center. Students can receive life and career coaching, financial advice, daily living resources, and even confidential counseling. To learn more, visit www.phoenix.edu.
Good Timing
Working academic studies into your already busy schedule requires some finesse. Dean Berry has some ideas for getting your timing just right.
Set a realistic pace - While it's tempting to want to take as many classes as possible so you can complete your degree sooner, for most working learners that's just not possible. You may only be able to take one class at a time, so be realistic about what you can handle.
Get Top Stories Delivered Weekly
More districtchronicles News Articles
Recent districtchronicles News Articles
Discuss This Article