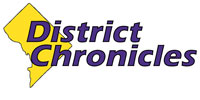 Post Classifieds
"Family," service lure physicians back to Howard
By Nyia Curtis
On January 9, 2012
High demand doctors like surgical oncologist Lori Wilson found their way back to Howard to help the community. Ceasar/Howard University
With her skills and abilities as a surgical oncologist, Lori Wilson. M.D., was in high demand in the medical community and could have chosen a job at a number of medical facilities around the country. Instead, she chose to come back to Howard.
As an emergency medicine physician, Michelle Carter, M.D., was in a similar situation when she completed her residency, but she, too, chose to return to Howard. They are among the scores of College of Medicine graduates or former residents at Howard University Hospital who ultimately chose to return to train future physicians and treat patients.
"Howard is like home to me. The faculty and staff here are an amazing group," said Wilson, an assistant professor of surgery at the College of Medicine and a cancer surgeon at the Hospital who returned in January. "Coming back to Howard gave me an opportunity to really interact with a same-minded group and with a great intellectual community."
Physicians Babar Shafiq, M.D., Dapo A. Ojeyemi, M.D., Jacqueline Dunmore-Griffith, M.D., and Robert DeWitty, M.D., also returned to their training grounds to practice their craft and to nurture others.
Shafiq, an assistant professor and orthopedic trauma surgeon, wanted to give back to the university that helped him.
"There are many people at this institution who taught me when I was a medical student and resident," said Shafiq, who returned to Howard last year. "I really benefited from many of the doctors, both at the College of Medicine as well as physicians here at the hospital. I am here filling the role of a person that can take care of severe traumatic injuries, and at the same time, offer care to people that need it, and training to young doctors."
Ojeyemi, a spine surgeon and instructor at the College of Medicine, also returned to the university last year. He said he enjoyed his previous experience so much that he had to come back.
"I learned a lot from professors that I worked with here and I was giving back and saying thank you for providing me with training," he said.
Carter, the vice chair and clinical director of the Department of Emergency Medicine, said that she wanted to return because Howard is such an excellent training ground.
"There is something that pulls on you to come back to the place that trained you and to the place where you know that you are definitely giving back to a community that embraced you at some point during your educational endeavors," said Carter, who returned in 2005.
Dunmore-Griffith, an assistant professor in the Department of Radiation Oncology, has a deep family history with Howard. "My father went to Howard's medical school. So did my sister and my husband. I have strong ties to Howard," said Dunmore-Griffith, who returned in 2009.
DeWitty, an associate professor and a surgical oncologist in the Department of Surgery, returned in 1981. "I thought that it would be a great opportunity to come back and work with some of my mentors, such as Dr. Jack White," he said. "This was an opportunity that I could not pass up. So I was very glad to come back to Howard once I finished my fellowship."
Get Top Stories Delivered Weekly
More districtchronicles News Articles
Recent districtchronicles News Articles
Discuss This Article