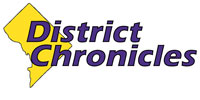 Post Classifieds
2012 election stages do or die for health care reform
By Special to the NNPA from the Black AIDS Institute
On January 9, 2012
Several Republican candidates have vowed to reverse the Health Care Act if they win. syracuse.com
The political environment surrounding the Affordable Care Act (ACA) and the National HIV/AIDS Strategy (NHAS) took center stage in Chicago at the third stop on the Road to AIDS 2012 tour, a series of community town hall meetings that are defining the state of the epidemic in the United States.
The ACA, which President Barack Obama signed into law in March of 2010, and the NHAS, which was released in July of 2010, both face significant threats if Americans don't show their support, particularly in upcoming elections, panelists and audience members said at the meeting, which took place in November.
The upcoming election "will be framed by some as a reftterendum on if we care about health care," said panelist David Ernesto Munar, president and chief executive officer of the AIDS Foundation of Chicago and a member of the AIDS 2012 Conference Coordinating Committee.
"We'll decide whether we as a country believe in the value of promoting the health of our citizens," he said.
The ACA, which protects people from losing health coverage because of pre-existing medical conditions, has been a major win for Illinois residents because Illinois has the single-largest number of health insurance rescissions – instances in which an insurance company cancels a policy retroactively – in the country, said Kenneth Munson, Region V director of the U.S. Department of Health and Human Services. But many nonsupporters of the health-care legislation have spread misinformation that has left many Americans confused about what changes the law will bring. "It's important to have knowledge to support the ACA and tell people about what it does," Munson said.
Not only do several Republican presidential candidates vow to repeal the ACA if they get elected, but the law faces another threat because the Supreme Court agreed to rule on whether parts of the law are unconstitutional.
"What comes out of that will determine what the president might do regarding health-care reform," said panelist Phill Wilson, founder and executive director of the Black AIDS Institute and member of the Presidential Advisory Council on HIV/AIDS.
The NHAS could also take a hit if a new administration doesn't support its goals of reducing HIV incidence, increasing access to care and reducing HIV-related health disparities. Its implementation has already faced financial challenges as Congress and the White House have been embroiled in budget battles.
The last six months have been particularly brutal when it comes to getting federal funding, said Peter McLoyd, a panelist and co-chair of the Urban Coalition for HIV/AIDS Prevention Services.
"Even our traditional friends are saying, 'We're just trying to toe the line. We're just trying to keep giving what we've been giving you so far,' " McLoyd added.
The failure of the congressional super committee to come up with a plan to cut $1.2 trillion from the budget may also have a negative impact on the NHAS because it could lead to about $1 trillion in automatic across-the-board spending cuts that would affect many domestic programs.
While panelists and audience members pointed out much that could go wrong, the emphasis was on empowering people to do their part to ensure that worst-case scenarios don't happen.
Just as the Tea Party has used town hall meetings and gatherings to get their messages across, those who support legislation that helps people living with HIV/AIDS must use events such as the Road to AIDS 2012 town halls to mobilize people to raise their concerns with their elected officials, and make sure their voices are heard via the ballot box in 2012 elections.
"I'm assuming everyone in this room believes Americans should have access to appropriate health care," Wilson said. "That's not going to happen unless we communicate in as passionate a way as the Tea Party."
The fact that AIDS 2012 will be in the United States underscores the enormous opportunity that this country has to eliminate the HIV/AIDS epidemic, panelists pointed out. But if supporters don't put enough energy behind the political candidates that have that same view, "we won't see these changes," Munar said. "We've got to take responsibility."
The Road to AIDS 2012 will seek community input in cities across the country. That input will be shared at AIDS 2012 in Washington, D.C., when the International AIDS Conference is on American soil for the first time in more than 20 years.
Tamara E. Holmes is a Washington, D.C.-based journalist who writes frequently about emotional health and wellness.
Get Top Stories Delivered Weekly
More districtchronicles News Articles
Recent districtchronicles News Articles
Discuss This Article