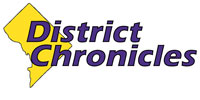 Post Classifieds
Rick Santorum, Max Lucado release Christmas movie
By Sarah Pulliam Bailey
On December 2, 2013
The Christmas Candle, a collaborative effort of Santorum and Lucado, stars Susan Boyle (right). thechristmascandlemovie.com
NEW YORK - Former presidential candidate Rick Santorum and popular Christian author Max Lucado have paired up with singer Susan Boyle for a Christmas film in the trio's first theatrical release, which hit theaters late October.
"The Christmas Candle" features a minister who struggles with his own faith and belief in miracles as he ministers to the English village of Gladbury. The film is a first for Santorum, who is now CEO of distributor EchoLight Studios.
"The greatest thing I have going for me is that people always have low expectations," said Santorum after a film screening.
Religion News Service spoke with Lucado, whose book inspired the movie and who has a cameo in the film, on the film's tensions and why December can be so difficult for so many. Some answers have been edited for length and clarity.
Q: What do you hope to accomplish with this film?
A: Our hope is hope. Our hope is that we can have a creative way of retelling the Christmas story about the birth of Christ in a way that's engaging and encouraging. It's actually a story of people in this small village living with the promise of the birth of Jesus. The story of the birth of Jesus says that God enters the world in common places and does uncommon things, and Gladbury is a very common place where uncommon things were happening.
Q: It seems like there's a lot of potential for outrage with the Christmas wars. Is that productive?
A: I don't know if there's any need to get antagonistic about it. Every faith has its story; every faith has its roots. The Muslim faith, the Hindu faith, the Christian faith - we all have our stories. Part of the joy of sharing this planet together is that we all share our stories. I don't think there's any threat to hearing one another's stories. I think the danger comes when we tell people "quit telling your story."
Q: Is it challenging to be a pastor in December?
A: Christmas is happy for many people, but there are a large number of people who are finding it real difficult because it reminds them of what they don't have. The way to respond to that, I think, is to acknowledge how difficult it can be and to bring a word of comfort, but then also to remind them of what they do have. The Christmas message says what you have is a redeemer, a savior, a God who came, who cares, and who's coming again.
Q: You have said that your wife dealt with depression, and struggled to deal with it in a public way as a pastor's wife. You said, "In tough times, it's important for us to be a barnacle on the boat of God's church." Are you suggesting people just hang on and run with it?
A: That's to combat the thought that "Nobody can understand me, or nobody's been through this before." I really believe the devil has lies. What makes tough times tough is we start believing those lies. You combat the lies by staying in community with people, at least availing yourself to the possibility that somebody's been through this and somebody has a solution.
Q: The pastor character in the movie seems to struggle during the Christmas season.
A: There's a very poignant scene in which the reverend, who's struggling with faith, has refused to pray for sick people, because he doesn't believe anything happens. Then finally he does, and he comes in with his Bible in which he's written Scriptures and placed them on the pages, apparently because he can't find them, and he reads these Scriptures. It's really a tender moment for him and the person for whom he's praying.
Get Top Stories Delivered Weekly
More districtchronicles News Articles
Recent districtchronicles News Articles
Discuss This Article