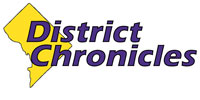 Post Classifieds
Adderall abuse booming on college campuses
By Ashelee Gerald
On December 19, 2011
Gingrich is winning the support of Christian conservatives in Iowa and South Carolina. newstatesman.com
It was a night seemingly like any other during the 2009 spring semester. Then junior, chemical engineer major Jonathan Portis was in his Slowe Hall dorm room, contemplating his countless Howard University class assignments.
"I had at least two papers, a project, and I was working 40 hours a week," he said. He felt overwhelmed.
That is when he turned to Adderall, an amphetamine that belongs to a class of mood-elevating drugs, known as stimulants. Its users say it increases feelings of well-being, energy and alertness. Other widely known and used amphetamines are cocaine and ecstasy.
That was the first time Portis turned to a performance enhancement drug, he said.
"I closed my blinds, locked my door, then sat down at my desk," Portis told The District Chronicles. "I was being overly dramatic because I was so scared that I was about to do it. But it was just one of those now-or-never deals."
"It wasn't that hard to get," Portis continued. "After hearing a girl talking about having some, I just approached her and a day later I had six pills of Adderall for $20 bucks."
Oblivious to the side effects associated with Adderall, Portis swallowed one pill.
"It worked well," he said. "I felt like my brain was compartmentalizing information and I was just getting assignments done."
Portis is not the only student who finds Adderall useful as a study aid drug. The October journal, Addiction, reports a study of students at 119 American college campuses which found that 25 percent of students at very competitive universities use Adderall as a study aid. A similar study in 2008 reported only 6.4 percent of students had used the drug to help them keep up with their studies, prompting California rehab center Sunrise Recovery to describe Adderall abuse on college campuses as a growing problem.
According to the National Institute of Health, Adderall is thought to work by increasing in the brain, the amount of dopamine and norepinephrine – chemical stimulants that keep the brain alert and focus attention.
"The Adderall is way more effective than forcing myself to stay awake," said senior international business major Cassandra Johnson who has also used the drug to help study for a final during the spring semester of 2011.
"I had a friend who took them," she said. "She told me they worked, and they did. I felt comfortable with the information that I looked up on the Internet about Adderall, and decided that's what I would do."
The National Institute on Drug Abuse reminds users that although Adderall can provide focus by increasing dopamine and norepinephrine, it has a downside. It can become very addictive. Because Adderall may increase blood pressure, it carries the same risk of sudden death, stroke, and heart attack, as do methylphenidate and other stimulants. It also increases the risk of seizures in people with a history of seizures.
Experts at the National Institute of Mental Health say that stimulants also decrease appetite in some people, leading to weight loss, and this effect is more common with Adderall than methylphenidate or atomoxetine. Increased aggression is another down side associated with Adderall use.
"I woke up the next day with a terrible headache," said Portis. "It felt like I had something drilling its way out of my head."
The National Institute of Health warns that the long-term side effects of the drug far outweigh its short-term euphoric benefits, especially if the user develops an addiction.
"Amen!" said Portis, who, one and a half years after first using Adderall, has decided to stop.
"I just found better and more natural ways to stay up," he said. "I'm also becoming more passionate about the school work that I do now. So I just put my own motivation behind getting things done."
Get Top Stories Delivered Weekly
More districtchronicles News Articles
Recent districtchronicles News Articles
Discuss This Article