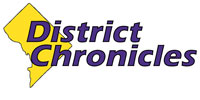 Post Classifieds
Emotional abuse is no less important, experts say
By Tierra Cuffee
On September 25, 2012
This photo was part of an ad campaign from Aware Helpline in Singapore reminding women that abuse can be verbal, emotional. adsoftheworld.com
I was 19 years old, a sophomore at Howard University. David was too. We met on Facebook. The first five months, everything went well. But, then he began hanging up on me, walking out on me mid-conversation, ignoring me, and telling me that nothing I did was good enough. He criticized what I wore, how I wore it, where I went, how I looked, and almost everything I did.
This occurred more than half the time of the year that we dated. Because it didn't happen all the time, I put it off as he was just being a jerk or maybe I was wrong. But I wasn't wrong. The right thing I did was leaving the relationship.
When the term "abuse" is mentioned in reference to relationships, the first thought that comes to mind is usually physical or sexual abuse. They are easily identified. But Cathy Meyer, certified divorce coach and marriage counselor from Nashville, Tenn., asserts that verbal abuse is just as damaging as physical or sexual assault. And it's just as common.
"This is a big deal," Meyer said. "A master at verbal abuse can damage your self-esteem while appearing to care deeply for you."
According to Patricia Evans, an interpersonal communications specialist and author, verbal abuse creates emotional pain and mental anguish. It defines people, telling them what they are, what they think, their motives. Experts describe emotional abuse as use of guilt, fear, humiliation, intimidation, coercion, manipulation, or any other non-physical means to control or subjugate another person. Those who have suffered verbal abuse know that words can be just as damaging as blows to the body.
According to a 2006 U.S. survey by Love is Not Abuse, a domestic violence prevention program commissioned by cosmetic industry leader Liz Claiborne Inc., an alarming number of dating teens are being controlled, threatened and humiliated through cell phone and instant messaging, with their parents largely unaware. According to the survey, 1 out of 4 teenage girls report to have suffered from verbal abuse in their relationships.
Texting has added a new tool in the abusers' arsenal. Studies are finding 30% of teens text at least 10-30 times an hour to know the whereabouts of their partners. One reason emotional abuse is not addressed in society is parents are generally unaware of it. Many parents do not look through their children's phones or check computers. In an empowerment program sponsored by Liz Claiborne Inc. in 2000, a majority of parents, 54%, admitted they've not spoken to their child about dating violence. More alarming, in a 2004 women's health survey reported that 81% of parents either believed teen dating violence is not an issue or admitted they didn't know if it is an issue.
Pali Payne, 21, was in a physically and sexually abusive relationship for two years and her parents had no clue until after they broke up in her freshman year at Howard University. They only found out because they were holding onto her phone and randomly went through it. To their dismay they found threatening text messages from her ex-boyfriend. In these text messages he reenacted previous beatings and gloated about him raping her.
"I'm happy I raped you and have fun walking down the aisle in a white wedding dress," Payne's ex gloated in one text message.
They immediately set an appointment for their daughter to visit the Howard University therapy center and almost made her return home to New Jersey.
One of the myths with adolescent relationships is that jealousy is a way that someone shows they really care. A popular tweet is "A jealous girlfriend is a faithful girlfriend." This perpetuates the idea that a mate who always wants their partner to themselves is one who loves the hardest.
Get Top Stories Delivered Weekly
More districtchronicles News Articles
Recent districtchronicles News Articles
Discuss This Article