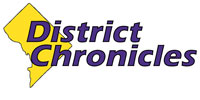 Post Classifieds
Metro Brief: Legislation could take away on-going funds from mass transit funding
Arlington County
On February 13, 2012
A vote by the House Ways and Means committee to end guaranteed transit funding poses a threat to Metro, a key component of Arlington County's transit system, Arlington County Board Chair Mary Hughes Hynes said.
The House measure would de-link federal transit investments from a dedicating funding stream for the first time in decades, by ending the policy of devoting 2.86 cents of the 18.4-cent gasoline tax paid by U.S. motorists to public transportation.
"Arlington relies on transit," Hynes said. "Our whole region relies on transit to move hundreds of thousands of people off our already clogged roads. The gasoline tax supports Metro, the backbone of mass transit in our County and the region. If the House proposal were to become law, it would make budgeting and capital funding for Metro, and for transit systems across our nation, nearly impossible."
For nearly 30 years, the guaranteed fuel-tax revenue has supplied crucial funding for building light-rail, bus and metro systems – alternatives to driving that are experiencing record ridership across the nation. The Committee's proposal would remove the guaranteed funding, replacing it with a one-time sum taken from the U.S. Treasury's general fund for a new "alternative transportation account" that could lack crucial, committed, on-going funding.
Federal transit funding currently accounts for 20 percent of overall federal transportation funding. In the current fiscal year, WMATA received $150 million in dedicated federal funds. With the federal annual formula allocations, grant funding for Metro's FY12 capital program will approach $400 million, more than half the total budget for the Capital Improvement Program. Federal funds also are used to support operational security enhancements.
The U.S. House of Representatives' Ways and Means Committee is responsible for setting the revenue levels for the five-year highway and transit bill being considered by the House. Before any of the provisions of the $260 billion bill can take effect, it must be reconciled with a Senate committee's $109 billion two-year bill. More than 500 organizations, including the Chamber of Commerce, the International Brotherhood of Teamsters, the American Society of Civil Engineers, The American Public Transportation System and many others, have signed a letter opposing the elimination of guaranteed fuel-tax revenue for transit funding.
Get Top Stories Delivered Weekly
More districtchronicles News Articles
Recent districtchronicles News Articles
Discuss This Article