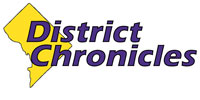 Post Classifieds
Make sure foreclosure consultant has license
By Jessice White/DC Columnist
On December 16, 2007
(This is part three of a series triggered by a Maryland borrower who got a 100% stated-income loan for the purchase of his primary residence and less than one year later, he can not afford the monthly payments. He is a wage earner and his debt-to-income ratio is 75%, meaning 75% of his monthly income pays his debts. Unaware of his tax rate and with a lender who does not escrow property taxes, he has to pay income taxes, property taxes and the normal expenses of living on the remaining 25% of his income. It is time he meet with a Foreclosure Consultant.)Though this column specifically addresses Maryland foreclosure laws, the advice is relevant to all regions.

Former Maryland Governor Robert Ehrlich signed the Maryland Protection of Homeowners in Foreclosure Act in 2006 specifically to protect homeowners facing foreclosure. This law was passed after a mother of four and wife of a state trooper, who was killed on duty, faced foreclosure. An investor told her that he would help her save her house by buying it from her at a discounted price and renting it back to her until she could buy it back from him. As soon as he bought the house, he asked her when she was moving. She incurred significant legal costs but lost her legal battle.

The law specifically creates the designation of foreclosure consultant and specifies certain types of documentation and other requirements the foreclosure consultant must adhere to. According to Edith Smith, a realtor with Keller Williams Capitol Properties, it also requires homeowners to use foreclosure consultants to determine if there is a workable solution with the lender or if the house must be sold.

According to www.marylandforeclosureconsultants.org, the Web site of the Maryland Association of Professional Foreclosure Consultants (MAPFC), "(t)he foreclosure consultant is defined not by his title or training, but by his actions. Homeowners facing foreclosure face a daily barrage of phone calls, letters, post cards, and knocks on the door from buyers who don't know they are foreclosure consultants, individuals who call themselves foreclosure consultants but have little or no training or experience, scam artists who want to take advantage of vulnerable homeowners, and those who are trained and have experience helping homeowners facing foreclosure. The problem, until now, is that the homeowner does not have a means of differentiating between experienced, educated, and reputable foreclosure consultants and the rest of people marketing to them."

The MAPFC now offers a six month Foreclosure Consultant certification program, with a focus on the law and ethics.

According to Smith, a foreclosure consultant would first meet with the homeowner to determine if the property can be saved through a forbearance agreement or loan modification with the lender. If the homeowner's debt-to-income ratio is above 60%, the home must be sold. While the homeowner can work out a forbearance agreement or loan modification without the help of a foreclosure consultant, the foreclosure consultant may be able to negotiate better terms with the lender. "But if the homeowner fails to pay according to the new terms, the home goes straight into foreclosure," cautioned Smith.

In the case of my questioner, his debt-to-income ratio is too high to qualify for a forbearance agreement or loan modification. Since there is no equity in the home, and sellers in this market generally pay seller concessions plus the standard transfer taxes and real estate commissions, the lender would have to agree to a short sale, meaning that the property will be sold for less than the amount owed.

"The bank can pursue a deficiency judgment against the home owner, meaning the homeowner would be financially responsible for the unpaid balance of the loan; it can do nothing; or it can '1099' the home owner, meaning that the unpaid balance is considered as taxable income by the IRS (and reported as such by the bank)," said Smith. In the case of the questioner, he owes $454,000. The house also has a current appraisal value of $454,000. Say he accepted a purchase offer of $425,000, and on top of that paid a six percent commission to the realtors involved plus paid for three percent of the buyer's closing costs. In that case, the bank would receive a total of $386,750 and the questioner could be pursued by the lender for a deficiency of $67,250 or have that amount reported to the IRS by the lender as taxable income.

"Home owners facing foreclosure must be careful in choosing who they work with. A homeowner should never pay (anyone offering to help them) for anything in advance. In the case of a loan forbearance agreement or loan modification, that means that no charges should be paid until the bank responds to the offer," emphasized Smith.

Just as with appraisers and home inspectors - training, certification, and membership in an association at least provide some level of accountability that otherwise would not exist.

Jessica White, also known as "Ms. Mortgage Maven," is a mortgage consultant with Tenacity Mortgage, a division of Tenacity Group, the Capital Region's leading financing, real estate advisory and tenant condominium-conversion company. Call her with your questions at 202-607-4449 or e-mail her at Jessica@msmortgagemaven.com. You can also apply online at www.msmortgagemaven.com.
Get Top Stories Delivered Weekly
Recent districtchronicles News Articles
Discuss This Article