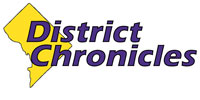 Post Classifieds
Legislation would close disparities in diabetes treatment
By Frederick H. Lowe
On December 9, 2013
U.S. Rep. Diana De Gette (D - Colo.) has introduced legislation that, if passed, would order the National Institutes of Health to expand research on type 2 diabetes to African Americans and other nonwhites.
The Eliminating Disparities in Diabetes Prevention, Access and Care Act of 2013, would amend the Public Health Service Act to research diabetes among minority populations.
"The director of the National Institutes of Health shall expand, intensify, and support ongoing research and other activities with respect to prediabetes, particularly type 2 diabetes in minority populations," the legislation said. The bill would:
Research the socioeconomic, geographic, clinical, environmental, genetic and other factors that may contribute to increased rates of diabetes in minority populations;
Research possible interventions to decrease the incidence of diabetes
Include minority participants in the research and clinical trials;
Write a comprehensive plan that will be submitted to Congress no later than six months after enactment of the legislation;
Write a comprehensive federal plan to address

prediabetes

and diabetes in minority groups; and
Provide participation of minority health professionals in diabetes-focused research programs and establish a mentoring program for health care professionals to be more involved in weight counseling, obesity research and nutrition.
DeGette introduced the legislation in October and it was referred to the House Committee on Energy and Commerce. Four members of Congress, including U.S. Rep. Marcia Fudge, chair of the Congressional Black Caucus, are co-sponsors.
The Eliminating Disparities in Diabetes Prevention, Access and Care Act will strengthen the health workforce in underserved areas disproportionately affected by diabetes," said Gina Gavlak, chair of the National Advocacy Committee of the American Diabetes Association, which is based in Alexandria, Va.
In a American Diabetes Association Action Alert, Gavlak noted that 12.6 percent of African Americans have been diagnosed with diabetes compared to 16.1 percent of American Indians and Alaska Natives. Among Hispanics, 11.8 percent are afflicted compared to 8.4 percent of Asian Americans. Physicians have diagnosed 7.1 percent of Whites with diabetes.
The American Diabetes Association said diabetes is a dangerous disease that can lead to kidney disease, amputation of limbs, blindness and even death. The organization urged voters to tell their congressmen and senators to support the legislation.
Get Top Stories Delivered Weekly
More districtchronicles News Articles
Recent districtchronicles News Articles
Discuss This Article