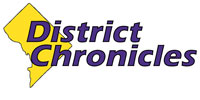 Post Classifieds
Tips on making smart tire choices
On November 5, 2013
There are lots of tire brands but don't be afraid to ask a professional which type is best for your ride. motortrend.com
(BPT) - Choices are good, but sometimes they can be annoying. A case in point is the daily onslaught of trivial-like questions, such as: tall or grande, paper or plastic, regular or unleaded, credit or debit?
The questions may seem never-ending, but being able to pick and choose is a good thing and really important in getting the right result. A good example is tires: Lots and lots of brands to choose from, but getting the right type of tire is vital because it impacts your vehicle's ride, handling, comfort and even fuel efficiency.
Tires certainly look simple - black and round - but they are highly-engineered technical wonders designed to work in concert with a vehicle's braking and steering systems. However, knowing which type of tire to get can be kind of tricky. For instance, there are high-performance (HP) tires, as well as ultra high-performance (UHP). How different are they and how can you tell which one will work better for you?
"It's a good question and one I get all the time," said Andrew Briggs, director of marketing and product planning for Yokohama Tire Corporation, maker of a variety of truck and car tires. "Consumers are smart to ask because they want to know what's best for their driving and their vehicle."
Briggs says both UHP and HP tires provide excellent traction and control for sporty sedans like Mercedes-Benz and Lexus, as well as sleek sports cars like Porsches. Performance tires can also be categorized into summer and all-season types. Summer tires provide great handling in dry and wet conditions, while all-season tires are designed to perform in a wide range of weather, including moderate winter conditions and cold temperatures.
"We make an AVID ENVigor that's classified as an HP tire and two new UHP tires, the ADVAN Sport V105 and the ADVAN Neova AD08 R," says Briggs. "The difference between the two types of tires is significant to meet the demands they fulfill."
UHP tires typically give drivers a firmer, sportier, and more responsive feel, aided by their tread designs and compounds, which are designed to provide increased levels of grip. In addition, higher speed ratings distinguish a UHP from an HP tire.
"When consumers shop for tires, it's important that they match the tire speed rating and load index required by their car or truck," said Briggs. "Buying lower speed-rated tires could negatively affect the vehicle's overall performance and handling."
Once a consumer selects the tire that best meets their need, Briggs contends that keeping the tires properly maintained and being a smart driver can make a great choice even better. Here are some of his tips:
* Keep your tires properly inflated. You can lower your gasoline bill and get additional miles out of your tires by maintaining correct tire inflation pressure. To maintain proper inflation, check your tire pressure regularly and with a reliable tire gauge. Be sure the valve stems have a plastic or metal cap to keep dirt out and seal against leakage. Be sure to check also when the tires are cold (at least three to four hours after the vehicle has been driven).
Tire alignment should be checked once a year. Misaligned tires can reduce tread life and fuel economy.
Taking off from a stoplight like a rocket and then slamming on the brakes to stop uses gas at a much faster rate. Accelerating less and slowing moderately can increase fuel efficiency by more than 30 percent. Also, many traffic lights are timed for efficient traffic flow, so you'll hit more green lights in a row by maintaining the speed limit.
Slow down. All vehicles lose fuel economy at speeds above 55 mph. Driving 55 mph instead of 75 mph can reduce fuel costs by up to 25 percent. Driving 65 mph instead of 75 mph can save up to 13 percent
Turn off your engine if you're stopped for more than a couple of minutes. Fuel efficiency savings of up to 19 percent are possible by not letting your engine idle too long while stationary.
For additional tire care and safety tips, visit www.yokohamatire.com or www.rma.org.
Get Top Stories Delivered Weekly
More districtchronicles News Articles
Recent districtchronicles News Articles
Discuss This Article