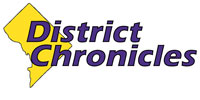 Post Classifieds
Making it in America: President Obama announces new strategy to bring jobs back to the U.S.
By Hazel Trice Edney
On January 29, 2012
President Obama wants more incentives for businesses that offer jobs to Americans. savejobsforus.com
As a keen focus continues on what appears to be a recovering economy, but rising unemployment rate for African Americans, President Obama last week, announced a new strategy for bringing jobs back to America.
After a White House meeting with corporate leaders, the President called for businesses and corporations to reverse their outsourcing of jobs and contracts to other nations and press to find people to fill those jobs here at home.
"I could not have enjoyed more the meeting that I had this morning, because what these companies represent is a source of optimism and enormous potential for the future of America. What they have in common is that they're part of a hopeful trend: They are bringing jobs back to America," he said. "You've heard of outsourcing. Well, these companies are insourcing. These companies are choosing to invest in the one country with the most productive workers, the best universities, and the most creative and innovative entrepreneurs in the world, and that is the United States of America."
President Obama's remarks came on the heels of new unemployment numbers from the Bureau of Labor Statistics that showed an overall dip to 8.5 percent, the lowest since he took office. Yet, unemployment for African Americans has crept up over the past three months to 15.8 percent.
He did not specifically mention the African-American jobless rate in the Jan. 11, speech, but he spoke of the suffering that results from job losses. The President recently visited 53 percent Black Cleveland, Ohio, where the economic downturn has hit especially hard. There, the unemployment rate is about 17 percent.
"All across this country, I meet folks who grew up with a faith that in America, hard work paid off and responsibility was rewarded, and anybody could make it if they tried – no matter where you came from, no matter what you looked like, no matter how you started out. Those are the values that my grandparents and my mother taught me. Those are the values that built the best products and the strongest economy and the largest middle class that the world has ever known," Obama said. "I think we understand that over the last few decades, that bargain has eroded for too many Americans. The economy has changed rapidly. And for many, that change has been painful. Factories where people thought they would retire packed up and went overseas, where labor costs were cheaper."
President Obama stressed the reality that companies that find cheaper labor abroad are simply doing what they must in order to grow and make ends meet. But, he asked them to sacrifice for the moment due to the American jobs crisis.
"Right now, we're at a unique moment, an inflection point, a period where we've got the opportunity for those jobs to come back," he said.
He is also hoping to push legislation through Congress that will offer businesses incentives to insource and punish those that do not.
"In the next few weeks, we're also going to put forward new tax proposals that reward companies that choose to bring jobs home and invest in America. And we're going to eliminate tax breaks for companies that are moving jobs overseas," Obama said.
Obama's re-election bid is intensifying as the Republican selection process narrows down; therefore, the good news of the dropping unemployment rate was welcomed by the White House. But, the President is exuding confidence by pushing the envelope, casting his vision well past the 2012 election.
"There are workers ready to work, right now," he said. "That's why I set a goal of doubling our exports of goods and services by 2014 – and it's a goal, by the way, that we're on track to meet; in fact, we're a little ahead of schedule in meeting that goal."
Get Top Stories Delivered Weekly
More districtchronicles News Articles
Recent districtchronicles News Articles
Discuss This Article