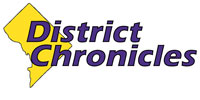 Post Classifieds
Metro Brief: New Shaw development to bring new Giant, housing and recreation for residents
District of Columbia
On December 5, 2011
CityMarket will be anchored by a Giant Food supermarket, housed in one the five original brick market buildings in DC history. slatepropertiesnow.com
Roadside Development , the community-focused Washington,
D.C.-based
real estate development firm, along with Mayor Vincent Gray, Acting Assistant HUD secretary and Federal Housing Administration (FHA) Commissioner Carol
Galante
, and Congresswoman Eleanor Holmes Norton, announced the commencement of work on
CityMarket
at O, a one-million square-foot mixed-use development in the historic Shaw neighborhood at 7th and O streets NW last week.
CityMarket at O is one of 14 infrastructure projects around the country selected by the Obama administration to be expedited through the permitting and environmental review process (http://www.whitehouse.gov/the-press-office/2011/10/11/obama-administration-announces-selection-14-infrastructure-projects-be-e).
The development project, a landmark project for Housing Urban Development (HUD), is the only mixed-use development (and non-infrastructure project) to be fast-tracked for funding by the Obama administration. A key component in the revitalization of the Shaw neighborhood, CityMarket at O will boast 635 residential units, 84 of which are set aside for seniors which will also be affordable, 401 market-rate apartments, and 150 high-end condominiums.
Like Eastern Market in Capitol Hill, 1881 O Street was one of the five original brick market buildings in Washington. It will be restored to house a flagship 72,000-square-foot Giant Food supermarket.
The development will also include retail and restaurants, a 182-room Cambria Suites hotel, over 500 vehicle parking spaces, 300+ indoor bike parking stalls, and a 270-linear-foot rooftop dog park.
CityMarket at O is estimated to bring 1,000 new residents to the Shaw neighborhood. Over 2400 jobs will be created, from construction jobs to factory jobs and permanent jobs on site. This does not include jobs that will be generated by the local economic activity brought to the Shaw community by CityMarket at O.
Construction on the Giant Food supermarket is slated to be complete Summer 2013. The 182-room hotel and 401 units of market rate rental housing will open in early fall 2013. Completing the project, the 84-unit affordable senior housing building and 150-unit condominium will be delivered in fall 2014.
"CityMarket at O will enhance the quality of life in Shaw and act as a bridge from this historic neighborhood to Downtown, Gallery Place, the U Street Corridor and Howard University," said Richard Lake, one of the three partners of Roadside Development. "This two block development will also help create an enhanced environment for the Convention Center and the surrounding neighborhood."
"This is a project that is long overdue," said Armond Spikell, another partner of Roadside Development. "We have worked with the city and the community to restore the historic façade and combine it with urban amenities, featuring residences, retail shops and a hotel. CityMarket at O is centrally located near the Shaw/Howard University Metro stop, a convenience that will allow residents, visitors and employees to have easy access to public transportation. This will be a walkable community."
Roadside Development has developed properties in Washington, D.C., Maryland and Virginia for more than 13 years. Roadside has been an active community partner in Shaw since acquiring the property in 2001. As a result of its work with the residents, CityMarket at O had one hundred percent support by the community through the historic preservation and zoning processes.
"Roadside's unique experience and in-depth market knowledge, creativity and flexibility is the driving force behind our ability to secure prime opportunities and craft them into unique, vibrant places to learn, live, work, and shop," said Todd Weiss, a partner. "We have a vested interest in the quality of life of the residents of Shaw and the Washington, D.C. area."
Get Top Stories Delivered Weekly
More districtchronicles News Articles
Recent districtchronicles News Articles
Discuss This Article