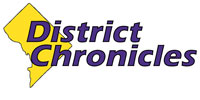 Post Classifieds
Metro Brief: YWCA takes stand against human trafficking, violence against women
On October 14, 2011
YWCA National Capital Area will be out all week raising awareness of domestic violence and human trafficking issues affecting women.
Violence against women is not only a violation of human rights but it is one of the top under reported crimes in the world. Any woman can be affected regardless of age, race, culture, wealth and location. Not only does violence against women take place in the home but it can happen on the streets, in schools, the workplace, and can have a huge long-term emotional and psychological impact on women and children.
The YWCA National Capital Area will take a stand during the YWCA USA's 16th Annual Week Without Violence from October 16 – 22, with events geared towards educating and empowering women to recognize the signs of sexual and domestic violence along with human trafficking.
In 2010, a total of 5,465 people were served at the two Domestic Violence Intake Centers in Washington DC, an increase of approximately 15% from 2009. The events will include a panel discussion called "Breaking the Cycle" that will educate the community on the facts about domestic and sexual violence in Washington DC on October 20, the "Stop Modern Slavery" Walk that will help raise awareness and funds for the fight against human trafficking October 22 and a month-long collection of toiletry items to support "My Sister's Place," a shelter for battered women and their children.
According to the U.S. State Department, approximately 80% of human trafficking victims are women and girls where up to 50% are minors. Despite the fact that there are several initiatives that are working hard to stop the epidemic of violence against women, the numbers are always shocking.
A grassroots initiative that began in 1995, today Week Without Violence is a global campaign involving women, men and children in hundreds of communities in the United States and in countries around the world. To commemorate the 2011 initiative, YWCA USA is declaring Enough! to violence against women by providing comprehensive resources to millions of women, men and children nationally to help them eradicate violence from their lives. www.ywcaendtoviolence.org.
Get Top Stories Delivered Weekly
More districtchronicles News Articles
Recent districtchronicles News Articles
Discuss This Article