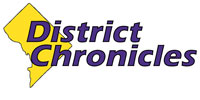 Post Classifieds
Interim HU president would serve in permanent position
On January 20, 2014
Howard University interim president Dr. Wayne Frederick. howard.edu
He is an immigrant, a surgeon, a husband and a father. He is also the interim President of Howard University. Would he be the next president of Howard University?
The University named Dr. Wayne Frederick, M.D., MBA, FACS, interim President in October 2013. He succeeded former President Sidney A. Ribeau who served for five years before he suddenly retired. In a sit-down interview, Dr. Frederick reveals his personal health struggle, the challenges Howard University faces, and whether or not he will be the 17th President of Howard University.
Q. As an immigrant from Trinidad, when did you come to the United States? How would you summarize your experience when you first came to the United States?
A. I came to the United States about 25 years ago to pursue higher education. I wanted to become a physician. And so I enrolled in Howard's BSMD program. I did two years undergrad and four years medical school. It was an exhilarating experience. Everyone was very encouraging; it was a family atmosphere around me. There were no limitations placed on me by the people around me and for that I've always been appreciative.
Q. As the interim president would you implement any programs that could help international students adjust to life at Howard?
A. The biggest thing I think on our campus for international students that I would like to see is assimilation into the culture, into American society particular because when you look at the struggle of the African diaspora, there is a common thread in that struggle. I can't identify any specific program, but I would encourage more assimilation. When I went to school, I spent a lot of time around my Caribbean brothers and sisters and that was a rich experience. But I certainly think it could have been a richer experience if I had spent just as much time around Americans - African Americans.
Q. Sources say that you entered college at 16. What or who inspired you to pursue a career in medicine?
A. A couple of things inspired me to pursue medicine, one my mom has been a nurse for 40-something years. In the summers growing up, a lot of times she would bring me surgical caps and masks and so on. She was a district help manager and at times I would follow her to people's homes to nurse wounds. She noticed that I didn't have a particular aversion at what sometimes could be very gory wounds. The second thing that I think was very critical in my pursuing medicine was having sickle cell and wanting to find a cure for it. That really was my goal in becoming a physician, so I think those two things underscored my interest in medicine.
Q. What would you consider to be the major accomplishments of your predecessor, President Sidney Ribeau?
A. He embarked on a very aggressive renewal program that had several components: academic renewal, administrative renewal, and facility renewal. Academic renewal brought us a contemporary experience in all majors. For example, major changes in undergraduate majors in the School of Communications. It positions our students for the contemporary job market, the right type of instruction and curriculum that suits the digital day and age. On the facilities renewal side, putting up a couple of new residence halls on 4th Street and an interdisciplinary research building on Georgia Avenue is a major accomplishment story. On the administrative side, I would highlight the provost position in particular. He brought under one leadership, the health sciences and academic affairs divisions. That was a key goal, because our university is stronger for it and that has certainly increased collaboration.
Q. What are the most important challenges Howard faces? How can they be fixed?
A. Howard faces the same challenges as any other education institution - maximizing revenue while minimizing expenses. We clearly have to look at the revenue streams. Here at Howard we have three big revenue streams - income from clinical practices, tuition and federal appropriation. Federal appropriations are declining. Raising tuition is not the answer. I see a future in which we have to have seven or eight sources of revenue.
Q. Any interest in being a candidate for the permanent position of President?
A. I'll be humbled and honored to serve this university in any capacity that I am asked. And based on what the process will be to identify the next president, I certainly would participate in that.
Get Top Stories Delivered Weekly
More districtchronicles News Articles
Recent districtchronicles News Articles
Discuss This Article