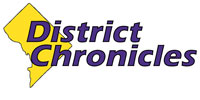 Post Classifieds
Howard University healthcare heads to Haiti to help
By Ron Harris
On June 11, 2012
Howard University gears up to send volunteers, physicians to Haiti to help them recover 2 years after the earthquake. howardinhaiti.wordpress.com
A year ago, Dr. Shelly McDonald-Pinkett, interim chair of the Department of Medicine at Howard University Hospital and the College of Medicine, met in Fort Liberté, Haiti, with the head of the local hospital and the Haitian minister of health.
McDonald-Pinkett had one question: What could Howard University do to help the Caribbean nation pull itself up from the devastating earthquake in January 2010 that killed scores and left tens of thousands homeless?
The answer comes later this month as Howard University, in conjunction with the New York chapter of the National Organization for the Advancement of Haitians (NOAH) and the Haitian American Alliance, sends 25 doctors, dentists and medical students to Haiti to provide much needed medical care and clinical training.
In addition, more than 75 non-medical volunteers will be paying their own way to accompany them to help the people in one of the world's poorest nations.
The team will concentrate in Fort Liberté and the smaller communities nearby, an areal of about 35,000 residents located near the border of the neighboring Dominica Republic and 93 miles from the epicenter of the earthquake.
Aside from providing medical care, the Howard contingency will teach Haitian health care providers the latest medical techniques in various fields. The team consists of doctors from the departments of obstetrics and gynecology, surgery, internal medicine and pediatrics. The team will also include first-, second- and third-year students from the College of Medicine as well as recent medical school graduates who are doing their post-graduate work at the hospital.
The visit, the third sponsored by Howard for its physicians, is part of the university's mission to serve the underserved.
"We think it's vital that we keep a focus on Haiti as its people try to recover from this horrible tragedy," said McDonald-Pinkett. "Even though it was two years ago, the residents of Haiti are still struggling with a variety of issues exacerbated by this earthquake, and health care is one of them.
"That's why these physicians and the scores of volunteers have given their time and skills for this effort. They want to help. It's that simple."
Howard has been assisting Haiti since it fell victim to the earthquake. In 2010, Howard University Hospital donated an ambulance to the island nation. That same year, Dr. Onyinye Okeywere of the Department of Pediatrics, was sent to Haiti by the hospital's medical staff to help. The following year, the medical staff sponsored Dr. Roxanne Smith-White from Internal Medicine.
NOAH NY hopes to eventually help construct a new hospital in Ft. Liberté.
Get Top Stories Delivered Weekly
More districtchronicles News Articles
Recent districtchronicles News Articles
Discuss This Article