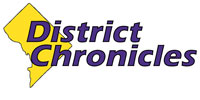 Post Classifieds
One Million Fathers Lead the Nation Back to School this Fall
District of Columbia joins Largest, Organized Back-to-School Effort in U.S. History
On August 20, 2011
WASHINGTON, DC - Monday, August 22, 2011, DaddysCool.com and Returning Citizens United lead the effort for fathers to take their children to school the first day in Washington, DC.
The organizations have partnered with The Black Star Project, U.S.A. who is managing the Million Father March 2011 on the first-day-of-school in nearly 700 cities across America. Started in 2006, the Million Father March has become a special day that fathers and men use to make a commitment to their children, their families, their communities and their country with their dynamic presence at a school.
"Better parents produce better communities, better schools, and better students with higher academic achievements," says Phillip Jackson, Executive Director of The Black Star Project, U.S.A. "This is the real Fathers Day!"
DaddysCool.com, a web site for proactive fathers and Returning Citizens United, an organization that gives hope to previously incarcerated men, saw a need for DC to join the March so they combined their efforts to make a difference.
The groups are getting the word out through social media, organizations and events. They are asking local men taking kids to school to wear a plain white tee shirt to show they are a part of the initiative. In addition to accompanying their children to school, men are to meet their children's teachers and principal as well as commit to volunteering at the school throughout the year.
Research shows that children whose fathers take an active role in their educational lives earn better grades, score higher on tests, enjoy school more and are more likely to graduate from high school and attend college. A good father is part of a good parent team and is critical to creating a strong family structure. Strong family structures produce children who are more academically proficient, socially developed and self-assured. Such children become adults who are valuable assets to their communities.
Participants in the event include fathers, grandfathers, foster fathers, stepfathers, uncles, cousins, big brothers, significant male caregivers and friends of the family. Businesses are asked to give fathers and men two hours off that morning (with pay) to take their children to school. Participating men will also be encouraged to volunteer at schools throughout the year.
School starts in DC on August 22, but because back-to-school dates vary from city to city theMarch will be a rolling event that takes place on the first day of this school year between August 3, 2011, and October 2, 2011.
The 2011 Million Father March is sponsored by the Schott Foundation for Public Information, in partnership with the National PTA and the National Fatherhood Initiative. Also visit our website at www.blackstarproject.org to bring the Million Father March to your city.
For more information about the Million Father March in Washington, DC contact Mike Tuckermike@daddyscool.com or visit www.daddyscool.com.
Get Top Stories Delivered Weekly
More districtchronicles News Articles
Recent districtchronicles News Articles
Discuss This Article