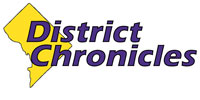 Post Classifieds
Metro Brief: Preparedness for summer storm season
Montgomery County
On June 30, 2014
The Atlantic hurricane and summer storm season officially begins this month. Just two years ago, on the evening of June 29, 2012, Montgomery County was hit by a severe thunderstorm with heavy straight-line winds that categorized it as a "derecho". While a storm of that magnitude is uncommon in the County, our area does experience several severe thunderstorms every summer that cause property damage, personal injury and sometimes loss of life. Community members are encouraged to take severe storm warnings issued by the National Weather Service seriously - and take the appropriate precautions to stay safe.
The effects of a hurricane or tropical storm can be far-reaching. Areas impacted directly by a hurricane or tropical storm, and even fringe areas of these storms, can be adversely affected by its high winds and heavy rains. Property along waterways and in low-lying areas is particularly vulnerable to flooding.
A hurricane watch is issued 48 hours in advance of the anticipated onset of winds of tropical storm force. A hurricane warning is issued 36 hours in advance of the anticipated onset of winds of tropical storm force. Hurricane conditions include winds of 74 miles per hour (64 knots) or greater, and/or dangerously high tides and waves. Actions to protect life and property should begin immediately after the warning is issued.
Residents are urged to sign up for Alert Montgomery to receive up-to-date information on hurricane watches, warnings and other storms. Alert Montgomery sign-up information is also available on-line at the County's Call Center MC311, or by calling 3-1-1 or 240-777-0311, Monday through Friday from 7 a.m. to 7 p.m. Alerts can be sent to one or more electronic devices including: cell phones, pagers, smart phones and home and work email accounts.
Storm Prep Tips
Keep flashlights, battery-powered radios and extra batteries on hand, along with a basic first aid kit, medicines and emergency non-perishable food (with non-electric can opener) and water to last each member of your family approximately 72 hours.
Follow radio, television or on-line weather reports. If emergency officials tell you to evacuate, do so without delay.
Bring in outdoor objects such as lawn furniture, toys and garden tools; or anchor objects that cannot be brought inside but could be tossed about by high winds.
Clean out gutters.
Turn the refrigerator and freezer to the coldest setting in anticipation of a power outage. Open the refrigerator or freezer door only when necessary and close quickly. Frozen food in a half-full freezer will remain safe up to 24 hours, and in a full freezer, up to 48 hours.
Refrain from putting out trash cans the night before the regular pickup.
During Power Outages
Use flashlights and battery-powered lanterns for light and battery-operated radios and computers for storm progress and information.
Avoid using candles to prevent the risk of a fire.
Flooding
In anticipation of possible flooding, residents are encouraged to store valuables and personal papers in a waterproof container.
Avoid areas subject to flooding, including low spots, canals and streams.
Do not attempt to drive over a flooded road – you can be stranded or trapped. The depth of the water and the condition of the road is not always obvious.
Night Time Safety
Use extra caution at night when it is harder to recognize flood dangers, downed wires and other hazards.
High Winds
To report downed trees on public property, Montgomery County residents should call 3-1-1 (or 240-777-0311 from outside the county or from a cell phone), or file a report. If live wires are involved, a tree is blocking a roadway, a tree is on a structure or if anyone is trapped under a fallen tree, call 9-1-1.
Trees that have fallen on private property are the responsibility of the property owner. The County's Office of Consumer Protection advises homeowners to deal with established businesses only, and to call Consumer Protection first to check for a business complaint record. The Office of Consumer Protection can be reached at 240-777-3636.
More information about preparing for emergencies is available on the web pages for the Office of Emergency Management and Homeland Security on the County's website.
Get Top Stories Delivered Weekly
More districtchronicles News Articles
Recent districtchronicles News Articles
Discuss This Article