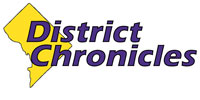 Post Classifieds
Women of color urge Obama to 're-align' My Brother's Keeper
By George E. Curry/NNPA Editor in Chief
On June 30, 2014
WASHINGTON – More than 1,000 women of color – including Mary Frances Berry, former chair of the U.S. Commission on Civil Rights; Pulitzer Prize-winning novelist Alice Walker; actress Rosie Perez; political activist Angela Davis; economist Julianne Malveaux; and Anita Hill, a law professor best known for testifying that she had been sexually harassed by future Supreme Court Justice Clarence Thomas – released a letter to President Obama last week asking him to expand his White House initiative aimed at Black and Latino males to include women and girls of color.
"While we applaud the efforts on the part of the White House, private philanthropy, social justice organizations and others to move beyond colorblind approaches to race-specific problems, we are profoundly troubled about the exclusion of women and girls of color from this critical undertaking," the letter said. "The need to acknowledge the crisis facing boys should not come at the expense of addressing the stunted opportunities for girls who live in the same households, suffer in the same schools, and struggle to overcome a common history of limited opportunities caused by various forms of discrimination." The letter pointed out:
Native American girls are victims of rape or sexual assault at more than double the rate of other racial groups, while Black girls have the highest rates of interpersonal victimization from assault and are more likely to know their assailant than all other groups;
The homicide rate among Black girls and women ages 10-24 is higher than for any other group of females, and higher than White and Asian men as well;
Black girls are more than three times more likely to be suspended from school than White girls, and are disproportionately funneled through the juvenile justice systems;
Black women are three times more likely to wind up behind bars than White women;
The four-year graduation rate for Latinas is the lowest among all girls;
The median wealth for Latinas is $120 and for Black women it is $100 dollars. This means that just about half of Black women and Latinas are forced to walk an economic high wire without any net whatsoever and
Considering that the majority of all households depend on women's wages and wealth, the economic future of female youth is vital to the community as a whole, including the sons and daughters that are dependent on their mothers' well-being.
When more than 200 men sent their original letter to President Obama recommending that he broaden his male initiative to include females of color, administration officials said they were addressing some of the issues facing women and girls through the White House Council on Women and Girls, which was created in 2009 and chaired by presidential adviser Valerie Jarrett.'
Earlier this month, she told reporters, "We have been working over the last five and a half years on issues that are important to women and girls in all of our programs, all of our policies and all the legislation that we support."
However, the authors of the letter don't feel that is enough.
"To those who would urge us to take up our concerns with the White House Council on Women and Girls, we note that the Council, like many gender-focused initiatives on women, lacks an intersectional frame that would address the race-based challenges faced by young women of color in a racially-stratified society."
In a press release accompanying the letter, UCLA Law Professor Kimberle Williams Crenshaw, one of the key organizers of the letter writing effort, said: "We cannot pass the burden of invisibility to yet another generation of our girls of color. When we see the challenges they face and actually listen to what they say, how can anyone who loves our daughters as much as our sons say, 'No, you must wait.' Our girls need to know they are supported and loved, and that we are working to remove the obstacles that undermine their well-being as much as the boys. How can we in good conscience do anything less?"
Get Top Stories Delivered Weekly
More districtchronicles News Articles
Recent districtchronicles News Articles
Discuss This Article