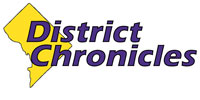 Post Classifieds
Metro Brief: Latest Montgomery College Foundation gift to benefit women returning to school
Montgomery County
On July 7, 2014
Through its latest gift of $5,000 to the Montgomery College Foundation, a local grassroots volunteer organization once again demonstrated the value of karuna, which means "compassion" in Sanskrit.
The Karuna Charities Washington Inc. gift increases its endowed scholarship fund for full- or part-time female students with financial need and who are attending college after a break in their education. Recipients must maintain a minimum grade point average of 2.5.
Since 2007, the volunteer organization donated $16,000 to help Montgomery College students complete their education.
"Our aim in Karuna Charities is to help needy women, children, and their families to have better lives," said President Amrit Kalotra. "We strongly believe in the adage, 'If you educate a woman, then the whole family is helped.'"
Founded in 1998, Karuna Charities is a grassroots, non-profit organization that makes a difference in the lives of the disadvantaged in the United States and India. The organization maintains a particular focus on helping battered women and children, and thus an entire family, with financial, emotional and material support, without reference to race, color or ethnicity, explained Kalotra.
Members of Karuna Charities know that education is a tool that will help "returning women with demonstrated financial need to become independent." In view of this belief, endowed Karuna Charities scholarships also have been set up at Northern Virginia Community College and the University of the District of Columbia, and a new fund will be established this month at The Universities at Shady Grove.
The members of Karuna Charities also engage in community service – feeding homeless individuals in the shelters, providing medical supplies and cleaning materials to HIV/AIDS patients at Mother Teresa's home in Kolkata India, and supporting orphanages and the sick. The group also has made donations to assist victims of natural disasters and other recent tragedies, including the Tsunami and Gujrat Flood victims in India, the 9/11 Firefighters Fund, and people impacted by Hurricane Katrina, the 2010 Haiti earthquake, and the 2013 Philippines typhoon. In addition, Karuna Charities supports two educational and vocational schools in India.
Karuna Charities Washington raises money towards these efforts through a Diwali Gala and a Golf Tournament. This year, the Karuna Charities Annual Diwali Gala will be held November 16.
"The women of Karuna Charities Washington have demonstrated a true commitment to increasing access to education through its strong support of college scholarships here at Montgomery College and throughout the region," said Dr. DeRionne Pollard, Montgomery College president. "I extend our sincerest gratitude for their strong support of our students."
Students who wish to apply for the Karuna Charities Endowed Scholarship or hundreds of other Montgomery College Foundation scholarships may complete an application form online on the College's "Grants and Scholarships" page.
For more information on Karuna Charities, visit karunacharities.org.
Get Top Stories Delivered Weekly
More districtchronicles News Articles
Recent districtchronicles News Articles
Discuss This Article