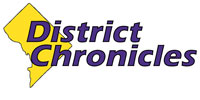 Post Classifieds
Leading women of color divided on My Brother's Keeper
By Hazel Trice Edney
On July 14, 2014
A letter to President Obama late last month from a list of high-profiled women leaders praises his initiatives for women and girls of color, but also asks for a "more targeted" My Brother's Keeper given the "very bleak" national statistics for Black Males.
The June 29 letter, which comes on the heels of a different letter to Obama criticizing his My Brother's Keeper initiative, saying it should be completely "re-aligned" to include women and girls, indicates a division among leading Black women on the appropriate strategies to address deep social ills and statistics among both males and females of color.
"We are writing to you to applaud several initiatives implemented by your Administration to improve the lives of low income and at-risk Americans," the women leaders said in the letter sent to President Obama on Sunday, June 29. "We are particularly pleased with initiatives which have had a positive impact on women and girls of color. We are also writing to you because we are equally concerned about the special needs of at-risk boys and young men of color.
Among the approximately 40 names on the letter are: The Rev. Dr. Bernice A. King, CEO, The King Center in Atlanta; the Reverend Dr. Barbara Williams-Skinner, president, Skinner Leadership Institute; Melanie Campbell, president and CEO, National Coalition on Black Civic Participation and convener of the Black Women's Roundtable and Shirley Franklin, former mayor of Atlanta.
The letter applauded the president's efforts including the Lilly Ledbetter Fair Pay Act of 2009; the White House Initiative on Educational Excellence for Hispanics; The Affordable Care Act which covers women of color who represent 53 percent of the uninsured females; and, "Girls at Risk," that provides prevention and education which focuses on the connection between juvenile delinquency and STD/HIV infection." On the other hand, listing "dismal statistics" on Black males, the June 29 letter asked the president to continue to engage women of color to help strengthen and craft his "My Brother's Keeper." The letter states:
"The U.S. Department of Education's Office of Civil Rights, reports that nearly 1 in 4 boys of color, (except for Latino and Asian American students with disabilities), have at some point been suspended from school. African American and Latino boys, and young men, are also more likely than their [W]hite peers to have witnessed violence, in or out of the home and have parents who are/have been incarcerated. African American and Latino males also have a much higher odds of being plagued by chronic health conditions and by contracting diseases which require repeated and consistent care for treatment, including: childhood asthma requiring hospitalization, childhood obesity, and HIV/AIDS."
Describing themselves as "National Women Leadership Supporting My Brother's Keeper", the letter states, "These dismal figures have only served to increase our enthusiasm and support for your administration's 'My Brother's Keeper' initiative, launched earlier this year to assist every boy and young man of color, to beat the odds to live high quality lives for themselves, their families and communities.
"It is our understanding that after your February 27, 2014, call for support of the initiative, private philanthropies, businesses, governors, mayors, faith leaders, and nonprofit organizations, pledged to invest $200 million over the next five years, in addition to the $150 million already invested. These earmarks are much needed in order to guarantee the success of the initiative."
The timing of the Sunday, June 29, letter to President Obama is particularly significant since a different letter to Obama from a different group of more than 1,000 leading women of color – sent more than a week ago - expressed sentiments that clearly disagreed on some major points.
The women on the first letter included, Mary Frances Berry, former chair of the U.S. Commission on Civil Rights; Pulitzer Prize-winning novelist Alice Walker; and actress Rosie Perez.
The first letter expressed the need to acknowledge the crisis among Black males, but also listed the crisis-level statistics for women and girls of color, asking the President to "re-align" My Brother's Keeper.
Get Top Stories Delivered Weekly
More districtchronicles News Articles
Recent districtchronicles News Articles
Discuss This Article