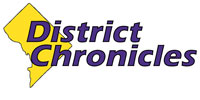 Post Classifieds
Metro Brief: CareFirst lowers 2015 health plan premiums for DC Health
District of Columbia
On July 21, 2014
Large health insurer CareFirst BlueCross BlueShield filed revised proposed rates for individual health plans to be offered on the District's health insurance marketplace, DC Health Link, for plan year 2015. The revision reflects a 4 percent decrease from their originally proposed 2015 rates.
In mid-June, CareFirst proposed rate increases for all plans in its proposed rate filing with the D.C Department of Insurance Securities and Banking. Most of the individual plans and all small business or "SHOP" plans included increases greater than 10 percent. CareFirst did not revise their small group, or "SHOP" rates, in this filing.
Four major insurance companies – Aetna, CareFirst BlueCross BlueShield, Kaiser Permanente and UnitedHealthcare – have proposed rates for health insurance plans to be offered on DC Health Link. In rate filings announced June 23, UnitedHealthcare proposed rate decreases of 8 percent for all of their 2015 plans and Aetna and Kaiser Permanente proposed a mix of rate increases and decreases resulting in a slight overall net decrease for Aetna and a slight overall net increase for Kaiser.
Insurers can still file revised rates and the department may make adjustments to what was filed. Last year, CareFirst was the only company that did not adjust their rates after the first filing; Aetna, Kaiser Permanente and UnitedHealthcare dropped rates prior to open enrollment for DC Health Link.
"When insurers revise their rates, it demonstrates that the transparency of cost and choice provided by DC Health Link is encouraging insurance companies to compete for business in the District," said Acting Commissioner Chester A. McPherson. "As a regulator, we support this market activity so that by open enrollment later this year, District residents and small businesses have great and affordable choices in health care."
"CareFirst looked at their competitors' rates and decided that to stay competitive it had to lower its 2015 rates," said Mila Kofman, J.D., Executive Director of the Health Benefit Exchange Authority. "The revised filing with lower proposed rates shows that competition is working as envisioned by policymakers."
To view the 2015 proposed health insurance plan rates follow this link or visit http://disb.dc.gov/2015rates.
Get Top Stories Delivered Weekly
More districtchronicles News Articles
Recent districtchronicles News Articles
Discuss This Article