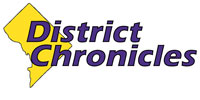 Post Classifieds
Road-sensing safety tech that could save lives
On August 5, 2014
(BPT) – Imagine that as you're driving you receive a text message. Just as you glance down at your phone screen, the van traveling in front of you slams on their brakes. Now it's up to you to respond. But what if your car could brake automatically to help avoid the crash?
This technology, along with others that could also keep you safer, already exists.
"Manufacturers are looking for ways to make cars safer, and we're seeing the emergence of these safety solutions in more moderately priced cars," said USAA's Joel Camarano, assistant vice president of property and casualty underwriting, innovation and development.
"Most of these features are designed to help prevent or avoid an accident, but they can also help reduce the severity of one by slowing the vehicle before an impact," said Camarano.
But not all features that sound helpful has data to prove they are.
"Many of the crash-avoidance features are so new that we don't know yet whether they're helping drivers avoid crashes," said David Zuby, chief research officer at the Insurance Institute for Highway Safety.
He noted two exceptions: systems that help drivers avoid front-to-rear collisions, especially with automatic braking, and adaptive headlights, which aim in the direction a driver steers.
Eight of the prevalent safety features to consider are:
Adaptive cruise control. This uses forward-looking sensors like radar and cameras to monitor the distance to a lead vehicle. The system will automatically slow the vehicle in traffic to maintain a safe following distance without the driver having to do anything. As traffic accelerates, the vehicle responds to maintain the preset speed.
Forward collision avoidance system. Using the same forward-looking sensors, these pre-crash warning systems alert drivers with visual or auditory cues when the vehicle is getting too close to the one in front.
Autonomous braking. If the driver doesn't respond to the warning, some systems are able to brake automatically to prevent a collision or lessen the impact. Systems that combine forward-collision warning and auto-brake are the most effective, Camarano says.
Adaptive headlights. This innovative technology surprised researchers with how well it performed. According to Highway Loss Data Institute research, property damage liability claims fell as much as 10 percent with adaptive headlights.
Backup camera. Once a luxury vehicle standard, the backup camera often displayed in the rearview mirrors or in-dash display is now a popular option on midrange cars, giving drivers assurance when backing out of a parking spot or down a driveway.
Reverse backup sensors. For use with or without a camera, this equipment beeps if you are about to hit something while backing up.
Side view assist. Sensors can detect a car in your blind spot and then alert you with a light in your side mirror or with a beep if your turn signal is engaged.
Parking assist. An increasing number of models offer a feature that detects the size of a parallel parking space, guides you into the starting position, then allows you to completely take your hands off the wheel while the computer backs the vehicle into place.
"In the long run, as vehicles outfitted with safety features prove their effectiveness, auto insurance rates should begin to account for the protections the features may add," said Camarano.
The Insurance Institute for Highway Safety has introduced a new rating system for front-collision prevention systems - basic, advanced or superior - so consumers can evaluate various makes and models. According to Zuby, the new ratings can help car buyers see the differences between systems offered by various automakers. This year, the institute has required at least a basic rating on the front-crash prevention system as part of the criteria for its 2014 Top Safety Pick+ list.
Get Top Stories Delivered Weekly
More districtchronicles News Articles
Recent districtchronicles News Articles
Discuss This Article