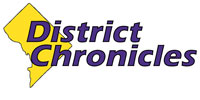 Post Classifieds
Black women-owned businesses up by 258 percent
By Jazelle Hunt/NNPA Washington Correspondent
On August 18, 2014
(WASHINGTON)– From the rubble of the Great Recession, female business owners are emerging victorious with record growth and economic impact. Even so, female entrepreneurs still face barriers to success.
30 percent of all American businesses have a woman at the helm. African American women in particular are a driving force, establishing their enterprises at six times the national average, according to a 2013 American Express OPEN report. Between 1997 and 2013, African American women-owned businesses grew by 258 percent and made $226.8 billion in revenue.
But available data suggests there is much more unearthed potential:
"While women-owned businesses are the fastest-growing segment of businesses, and many succeed, women must overcome barriers that their male competitors do not face," stated a report from the U.S. Senate Committee on Small Business and Entrepreneurship. "In the area of capital, studies find that women do not get sufficient access to loans and venture capital."
Despite excelling with the opportunities given, women entrepreneurs still face obstacles echoing from decades of codified sexism. Chief among these obstacles is access to capital. A study from the Ewing Marion Kaufman Foundation found that women receive 80 percent less capital than men for first-year financing.
The Senate committee report also points out that women-owned small businesses (WOSBs) represent 30 percent of all small businesses, but only 17 percent of U.S. Small Business Administration loans went to women entrepreneurs.
However, this may be their best opportunity to access funds; the SBA says women are three to five times more likely to be approved for an SBA loan than for a conventional loan.
The WOSB Procurement Program was established in 2000 to help federal agencies funnel contracts to WOSBs. Of seven similar procurement programs for disadvantaged businesses, the WOSB Procurement Program is the only one that does not have sole source authority. WOSBs can only subcontract on them, thus splitting the earnings with other firms.
Some of the women business owners turned rampant unemployment into an opportunity.
In 2002, Karen Lawrence was laid off in the post-9/11 recession. Tired of fighting to get back into the corporate world, she channeled her event management skills into a startup. Using her savings and severance package, she launched It's My Affair, LLC.
Despite the obstacles, women entrepreneurship will likely continue to grow, especially if proposed interventions come to pass.
An amendment to grant sole source authority to the WOSB Procurement Program is neatly tucked into the National Defense Authorization Act of 2015, which has been passed in the House and is moving its way through the Senate.
The Senate committee also finds that the SBA Microloan and Intermediary Lending Programs are "well-suited to target women owned borrowers," though they need to be modernized through Congressional action.
The explosion of crowdfunding – using social networks and websites to seek donations to raise capital for projects – has been particularly useful for women. Because it is such a new phenomenon, the law is still catching up.
The committee report explains, "When fully implemented, the [the Jumpstart Our Business Startups] JOBS Act through crowdfunding has the potential to greatly expand the investor base and allow women-owned companies to appeal to a wider investor audience, such as other women investors."
Data suggests that the millennial generation, defined as those born between the mid 1980s and early 2000s, is particularly attuned to entrepreneurship.
A Kaufman Foundation study found that 54 percent of young people are interested in starting a business or have done so already, and that the rate is "notably higher — 10 to 11 percent" for young adults of color.
Lawrence advises aspiring entrepreneurs to become experts on the market they're entering, make connections, and take advantage of resources such as a local SBA office.
"It takes a lot of research to figure out what's available to you. The SBA has done a good job in the past with helping find out what's available," said Lawrence, adding that repeated engagement with these resources yields best results.
"The information is out there, but you have to find it."
Get Top Stories Delivered Weekly
More districtchronicles News Articles
Recent districtchronicles News Articles
Discuss This Article