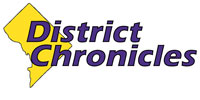 Post Classifieds
Metro Brief: DCPS promotes, hires 21 new principals
District of Columbia
On December 31, 1969
Eight new leaders, trained through a leadership fellowship started by the District of Columbia Public School , have been appointed principals in the DC public school system for the 2014-2015 school year.
These rising principals have spent the last 18 months in training and leadership roles at schools in the school system, preparing for a full-time principal job as part of the Mary Jane Patterson Fellowship. The fellowship is in its second year.
"DCPS is filled with hard-working, focused, driven and passionate educators, many of whom we know would make great principals given the right training and support," said DCPS Chancellor Kaya Henderson. "To capitalize on this pool of talent, we began a new fellowship to target and build the leadership skills of future school leaders and to keep them in DC, serving DCPS students. Now, we have eight new awesome principals who are trained, ready and excited in their new roles."
To qualify for the MJP Fellowship, DCPS employees must have strong instructional expertise, an ability to analyze classroom- and school-level data to help teachers inform instruction, strong communication skills, and an ability to work collaboratively in a learning community, among other leadership qualities.
The fellowship includes a series of learning sessions with professors from Georgetown University's McDonough School of Business, individualized leadership coaching, mentoring by high-performing DCPS principals, high-stakes performance assessments requiring Fellows to demonstrate their knowledge and developing skill set, and working thoughtfully to build their professional network.
MJP Fellows meet twice a week, investing approximately 25 hours of outside-of-school time monthly. Fellows also serve one year, in two different school contexts, as Resident Principals, learning and leading alongside their high-performing mentor principals.
The eight Mary Jane Patterson Fellows who will begin in the 2014-2015 school year as new principals are :
Eric Bethel, Turner Elementary School; Lloyd Bryant, Anacostia High School; Charlette Butler, Hart Middle School; Donyale Butler , Savoy Elementary School; Heather Hairston, C.W. Harris Elementary School; Katie Larkin, H.D. Cooke Elementary School; Katie Lundgren, Marie Reed Elementary School; and Jennifer Thomas, Hearst Elementary School.
Other Leadership Changes
Besides these eight new principals, the DC school system hired 13 other principals from a national church that drew leadership talent from Illinois, California, Maryland, Virginia, and DC.
"Recruiting great principals is critical to our success," Chancellor Henderson said. "Our recruitment efforts rely on the same tools successful businesses use to seek top talent: networking and building relationships with proven leaders and informing those leaders of the unique opportunities to positively impact student learning at DCPS."
The 13 include Debra Bell, Ludlow-Taylor Elementary School; Carrie Broquard, Lafayette Elementary School; Mayra Canizales, Oyster-Adams Bilingual School; La'Mont Geddis, Malcolm X Elementary School; Jennifer Jo Huff , Plummer Elementary School; Carolyn Jackson-King, Orr Elementary School; Kemi Husbands, Langdon Education Campus; and Elizabeth Namba, Hyde-Addison Elementary School.
Also joining the leadership team are John Payne, Duke Ellington School of the Arts; Yetunde Reeves, Ballou High School; Kim Spence, Simon Elementary School; Gary Washington, C.H.O.I.C.E. Academy; and Eugenia Young, Roosevelt STAY.
Get Top Stories Delivered Weekly
More districtchronicles News Articles
Recent districtchronicles News Articles
Discuss This Article