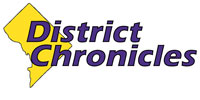 Post Classifieds
NSU, VSU to enroll 400 to 500 fewer students
By Jeremy M. Lazarus/Special to the Trice Edney News Wire from the Richmond Free Press
On August 25, 2014
Enrollment is continuing to decline at Virginia's two historically Black state universities. Both Norfolk State and Virginia State are projecting additional reductions of 400 to 500 students when classes begin in a few weeks. The two schools hit their fall enrollment peak in 2012, according to the State Council of Higher Education of Virginia.
That year, the Council data show Norfolk State University reported 7,100 students; Virginia State University, 6,208 students, fueling rosy plans for expansion. VSU, for example, prepared a master plan for developing the campus to accommodate the 10,000 students it expected by 2020. But that optimistic outlook is being shelved as the two schools struggle to fill their classrooms.
The first sign of trouble appeared in the fall of 2013 when both schools reported enrolling about 400 students fewer than the previous year. Now, the additional drop in enrollment expected this fall will return both schools to student numbers of five years ago. The losses of students are beginning to bite into both schools' budgets. Already there is talk of cutbacks in faculty, staff and programs from the two presidents, Eddie N. Moore Jr. at NSU and Dr. Keith T. Miller at VSU.
The two schools are hardly alone in dealing with falling student numbers. In Virginia, state data indicate enrollment is flat or declining at most colleges and universities, with private Liberty, Regents and Virginia Union universities among the few exceptions in reporting rising enrollment. The situations at NSU and VSU reflect the problems many HBCUs are facing in filling seats.
First, higher costs are having an impact. These schools traditionally have served students from families that have fewer resources and need financial aid. An estimated 84 percent of students at HBCUs receive Pell Grants, which are federal, need-based funds awarded to low-income students.
But Pell Grants do not cover all expenses. Many students still are hard pressed to cover the full price of tuition, room, board, books and other costs that now top $20,000 per year for in-state students -- even at state-supported schools. Loans have become more difficult to get since the Great Recession. Stiffer federal credit standards imposed two years ago have left out thousands of would-be student borrowers and their parents. Shortcomings in education also have an impact on these schools that often accept a percentage of less prepared students with below average SAT scores and less than stellar grades.
Every year, a portion of the students lose access to federal aid and loans for failing to meet minimum standards for satisfactory academic progress, usually a 1.5 grade point average on a 4-point scale the first year. In addition, the competition for students has ratcheted up. HBCUs once were the only option for most Black students, who made up almost 100 percent of their enrollment. But the 1964 Civil Rights Act forced open once closed White schools doors.
Today, only 11 percent of Black high school seniors choose an HBCU. Marybeth Gasman, an expert on HBCUs at the University of Pennsylvania, said predominantly Black schools have had a tougher time attracting a more diverse student body, though one in four students now are Latino, Asian-American, White or other ethnicity. In her view, the schools fill a need. Data show, she said, that these schools do the "lion's share" of the work to provide an academic home for first-generation students who might be turned away elsewhere.
"Historically Black colleges serve low income students, first generation students, adult learners, part-time students and students; these schools are still playing an important role for students of color," said Gasman.
Get Top Stories Delivered Weekly
More districtchronicles News Articles
Recent districtchronicles News Articles
Discuss This Article