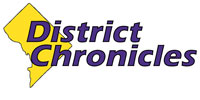 Post Classifieds
Local schools urge Ebola testing for those who traveled to Africa
By Mackenzie A. McKey/Contributing writer
On September 8, 2014
With new students reporting for the Fall semester, many from Ebola-ravaged West African countries, the mood at area universities and schools is guarded.
Howard University sent an e-mail to faculty, staff and students, urging them to take precautions. They encouraged anyone who has traveled to West Africa in the last month to get tested and cleared of the disease.
The deadly disease has hit hard Nigeria, Sierra Leon, Liberia and Guinea, killing more than 1300 people. It is caused by a virus in a wild animal transferred to humans if they eat wild meat. People can also get infected if bitten by animals with the virus. The virus spreads from person to person if there is contact with blood or other bodily fluids of an infected person.
Georgetown University Hospital, is educating employees and reviewing protocols in the unlikely event that a person infected with Ebola enters their doors. They are making sure anyone who has been to West Africa recently is screened.
High schools in the Metropolitan D.C. area are also urging all students who have traveled or may have been in contact with individuals traveling from West Africa to get cleared.
As of now, no schools or universities in the region have had to quarantine any students or faculty. All, however, are strongly recommending against traveling to any of the affected countries at this time.
President Obama has announced that the U.S. is 100 percent committed to keeping the outbreak contained.
Get Top Stories Delivered Weekly
More districtchronicles News Articles
Recent districtchronicles News Articles
Discuss This Article