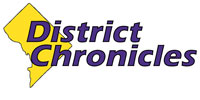 Post Classifieds
Make this football season a safer one
On September 15, 2014
(BPT) – As the sun-filled summer days come to an end, many households across the country are preparing for football camps, practices and the start of the season. Coaches are dusting off their playbooks, schools and leagues are prepping the fields and parents are adjusting their schedules to fit in games and scrimmages.
As the season picks up, so does the conversation around player safety. Today's players are not only bigger and stronger, but the game itself is faster and more advanced than ever before. From the players on the field, to the coaches and trainers on the sidelines and the parents in the stands, everyone needs to do their part to make the game safer and smarter.
Few people better understand the unique combination of excitement, stress and pride of a football parent than Leslie Matthews, matriarch of one of the largest and long-standing football families in the history of the sport. While her sons, Clay Matthews, III, of the Green Bay Packers, and Casey Matthews of the Philadelphia Eagles, gear up and hit the field with pride every Sunday, the perspective from the stands can be an emotional roller coaster ride.
"It's stressful watching your child play football," said Matthews. "You get caught up in the excitement of the competition. But, at the end of the day, your goal is that they stay healthy playing the game they love. Clay and Casey grew up on the football field, and I had to do everything in my power to ensure their safety by educating myself and being proactive."
Matthews wants all football parents to understand that they can take steps to manage their child's well-being throughout the season. She encourages parents to get hands on when it comes to safety, and suggests brushing up on the latest available equipment advancements. Maintaining an open line of communication with coaches and administrators is also paramount.
"I want all parents to know it's OK to ask the tough questions when it comes to your child's program," said Matthews. "Find out the coach's approach to teaching proper technique. Discuss player management and safety protocol. Ask if he or she has considered the latest equipment. The game of football is not only faster and stronger, but it's smarter too, and we need to take advantage of the technology that's available."
Matthews recommends inquiring if your program uses technology like the Riddell InSite Impact Response System to proactively monitor player impacts. InSite fits seamlessly within a helmet's comfort overliner and wirelessly monitors and alerts if and when significant impacts are sustained during a game or practice. InSite is specifically designed for youth and high school programs, offering an extra set of eyes for trainers and sideline staff. "It's important as a parent to know that the school or league is doing everything in its power to protect our children," said Matthews. "I wish I could be on the sideline for all my sons' games and practices, but it's not possible. Riddell's InSite is designed to help the staff do their jobs better, and help provide parents peace of mind knowing players are also being monitored through use of the system."
Get Top Stories Delivered Weekly
More districtchronicles News Articles
Recent districtchronicles News Articles
Discuss This Article