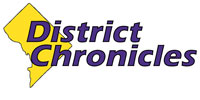 Post Classifieds
Higher Ed reforms will hurt students of color
By Jazelle Hunt/NNPA Washington Correspondent
On September 22, 2014
Last year, in an effort to improve accountability and return on investment in higher education, President Obama unveiled a plan to rate institutions and tie federal funding to those ratings. But at a time when state and federal funding for schools is becoming performance based, and merit based, student aid is expanding at the expense of need-based aid. HBCUs and other minority-serving institutions (MSIs) say the plan puts them at a disadvantage.
The Department of Education's College Scorecard is an online tool that provides general information on institutions and rates them on five metrics: costs, graduation rate, loan default rate, median borrowing, and employment. The Scorecard tool is already in operation and in the informational stage. Next year it will issue ratings based on these metrics and by 2018, federal aid will rely on these ratings.
On September 2, the the Civil Rights Project at UCLA convened educators and advocates for a forum featuring research on the shortcomings and possible unintended consequences of the proposed system. While the concept of accountability is widely welcomed in the higher education community, many have concerns about whether this rating system is fair.
"In this era of accountability and outcomes-based funding, MSIs are deeply vulnerable because of their financial situations, and also due to the risk that they take in enrolling many of the students that other institutions don't enroll," said researcher Marybeth Gasman, professor of higher education at the University of Pennsylvania.
The system is another step in a national trend toward performance-based funding, in which student GPAs and completion/graduation rates determine aid. But HBCUs and other minority serving institutions attract and accept more low-income, first-generation, and underprepared students than other better-resourced schools.
"What it looks like is going to happen is that the institutions that don't have [resources], that don't have much instructional spending for their students, or that enroll high numbers of disadvantaged students, will simply be poorly rated and cut off," said researcher Sara Goldrick-Rab, a professor of educational policy studies at the University of Wisconsin-Madison.
Financial aid options on the whole have taken a hit, most notably with the PLUS loan program. In an attempt to protect borrowers from taking on more debt than they can handle, the Obama administration tightened approval standards during summer 2011. With the new PLUS loan standards, the denial rate for students and families at HBCUs increased from roughly 50 percent to 70 percent.
Because the change took effect almost immediately, previously approved students had their PLUS loans revoked just as the fall semester began, forcing them to suspend their educations.
Institutions themselves are also receiving less state and federal funding to support their operations. Schools that do not have large endowments, affluent donors and alumni, and other resources to fall back on, have been particularly affected. These schools have less financial aid to offer cash-strapped students and rely more on student tuition and fees to remain solvent.
Even with these challenges, affected institutions are making significant inroads in closing societal gaps in both degree attainment and workforce diversity.
"We hear a lot about the shortages of teachers … we hear much about men of color, especially right now, and we also hear about our great needs in STEM," said Gasman. "What we'd like to urge people to do is – when they're thinking about how institutions are funded – to think about how MSIs contribute in these critical areas."
Other criticisms of the accountability plan include concerns about College Scorecard's data source, the Integrated Postsecondary Education Data System (IPEDS). Researchers point out that among other blind spots, IPEDS does not include part-time, transfer, or non-traditional students, who are largely of color and/or low-income. Additionally, plans for the rating system do not yet include provisions to help poorly rated institutions improve.
"The goal is to have lots of opportunities for people to go to schools that serve them well," said policymaker Jamienne Studley, Deputy Under Secretary of Education, adding that schools with effective practices will be recognized and protected.
"Our objective is not to eliminate; it's to improve the overall system ability."
Get Top Stories Delivered Weekly
More districtchronicles News Articles
Recent districtchronicles News Articles
Discuss This Article