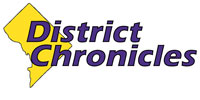 Post Classifieds
App provides fresh new way to address childhood obesity
On October 6, 2014
JASPER, AL – During Childhood Obesity Awareness Month in September, the Walker County Public School System in Jasper, Ala. integrated what's been called a ground-breaking health and weight-conscious app called Kids Making Healthy Choices.
Based on the award-winning children's book "Making Healthy Choices: a Story to Inspire Fit, Weight-Wise Kids," the app will become part of the iPad-enabled health and physical education curriculum at Bankhead Middle School in Cordova, Ala.
Designed for both iPad and iPhone with iOS 6.0 and higher, the app informs and inspires kids to make wise lifestyle choices and better understand and empathize with peers struggling with a weight problem, which can lessen the all-too-common incidence of bullying.
Alabama has the 8th highest childhood obesity rate in the United States, with 35 percent of Alabama's youth currently overweight or obese, according to Jason Adkins, Walker County Board of Education Superintendent.
"As educators and residents of this community, and American citizens in general, concerned about the well-being of our nation's youth, it behooves individual schools and systems/districts at large in Alabama, and beyond, to capitalize on salient opportunities to promote good nutrition and fitness … " said Adkins. The app features six sections, such as:
A complete digital copy of the award-winning children's book the app is based on. It provides both gender-specific versions to assure the story resonates with the young reader to the greatest extent possible, helping them identify with the main character's struggles and ultimate achievements. The eBook is also self-contained within the app, so Internet access is not required.
Story discussion questions to help facilitate discussion between educators/caregivers and children. The prompts are directly related to the story, and offer a non-combative opportunity for the child to express their thoughts and feelings on what is often a sensitive subject.
The app also contains health-themed game and activity sheets, healthy, kid-friendly recipes, and free online tools and resources.
"Unfortunately society tends to be reactive to childhood obesity, dealing with the problem after it manifests, rather than proactive with a preventative mindset," said app creator and author Merilee Kern. "Many educators don't know how to approach the subject within classrooms in general or communicate one-on-one with children who may actually be dealing with weight issues. This unique app, which directly educates and inspires children to live a healthy lifestyle, can be easily integrated into an elementary and middle school curriculum as a classroom lesson – one that children can truly identify with and relate to."
Schools/educational institutions can purchase the app for approximately $1.49 per unit, 50 percent of the $2.99 retail price, when purchasing in quantities of 20 or more on the iTunes Store.
Get Top Stories Delivered Weekly
More districtchronicles News Articles
Recent districtchronicles News Articles
Discuss This Article