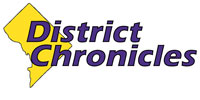 Post Classifieds
Lynch is poised to make history as attorney general
By Hazel Trice Edney
On November 17, 2014
(TriceEdneyWire.com) - President Obama's nomination of New York federal prosecutor Loretta Lynch to succeed Eric Holder as attorney general is drawing applause from national civil rights leaders. Despite her stellar reputation, it remains unclear whether Lynch will assume the same civil rights agenda that Holder is leaving unfinished.
"The nomination of Loretta Lynch to be the new Attorney General of the United States is applaudable and deserving. She is an excellent and worthy choice to succeed Attorney General Eric Holder in his groundbreaking work for the American people," says Rev. Al Sharpton, who has been deeply involved in the case of Michael Brown, shot by Ferguson, Mo. police officer Darren Wilson Aug. 9.
Sharpton, who has apparently known Lynch since the police abuse case of Abner Louima in the late 1990s, says he has "not always agreed" with her on cases, but, "I have always seen her operate in the most fair, balanced, and just manner."
Lynch, a federal prosecutor in Brooklyn, N.Y., would become the nation's first Black female attorney general if confirmed by the Senate. Her appointment is considered non-controversial, mainly because she has received bi-partisan confirmations by the Senate in two previous appointments to federal positions. She must now go before the Senate Judiciary Committee; then recieve Senate confirmation by majority vote.
"President Obama has nominated one of the best and brightest to help lead this nation and move our justice system forward," says Congressional Black Caucus Chairwoman Marcia Fudge (D-Ohio).
When the news broke that Holder was resigning, Sharpton, NAACP President Cornell William Brooks, National Urban League President Marc Morial, and a string of others were in the midst of a press conference, Sept. 25, expressing high hopes for Holder to take over the criminal investigations in the killings of Michael Brown, the choke-hold death of Staten Island, NY, Eric Garner, and the "pandemic police misconduct" around the country, as described by Brooks.
With huge shoes to fill in the eyes of many in the Black community, Lynch appears passionate for the position. At the White House announcement Nov. 7, she thanked President Obama "for your faith in me in asking me to succeed an Attorney General whom I admire, and to lead the Department that I love." She also thanked Holder for "leading by example, and always pushing this Department to live up to its name. The Department of Justice is the only Cabinet Department named for an ideal. And this is actually appropriate, because our work is both aspirational, and grounded in gritty reality. It's both ennobling and profoundly challenging."
Describing the position of Attorney General as "the people's lawyer", President Obama praised Lynch's qualifications. "It's pretty hard to be more qualified for this job than Loretta. Throughout her 30-year career, she has distinguished herself as tough and fair, an independent lawyer who has twice headed one of the most prominent U.S. Attorney's offices in the country. She has spent years in the trenches as a prosecutor, aggressively fighting terrorism, financial fraud, cybercrime, all while vigorously defending civil rights," the President said. "One of her proudest achievements was the civil rights prosecution of the officers involved in the brutal assault of the Haitian immigrant Abner Louima."
He also credited her with having successfully prosecuted the terrorists who plotted to bomb the Federal Reserve Bank and the New York City subway; brought charges against public officials in corruption cases; helped to "secure billions in settlements from some of the world's biggest banks accused of fraud" and sent some of New York's most violent and notorious mobsters and gang members to prison.
"Loretta might be the only lawyer in America who battles mobsters and drug lords and terrorists, and still has the reputation for being a charming people person,'" Obama said to laughter in the East Room.
Get Top Stories Delivered Weekly
More districtchronicles News Articles
Recent districtchronicles News Articles
Discuss This Article