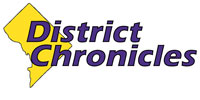 Post Classifieds
Midterm Election results harmful to Blacks, Dems
By Hazel Trice Edney
On November 17, 2014
(TriceEdneyWire.com) - The worst election nightmare of African-American civil and voting rights leaders has happened. Democrats lost their 55-45 majority control of the U.S. Senate last week, to the Republican Party, which in the past has failed the NAACP legislative report card nearly 100 percent of the time.
Republican National Committee Chairman Reince Priebus immediately piled on, issuing a statement that all but guarantees two years of blocking and tackling any agenda set forth by President Obama.
"The American people have put their trust in the Republican Party, sending a GOP majority to the U.S. Senate. I want to congratulate all our candidates tonight," said Priebus. "Our party's principles and message resonated with voters across the country. This was a rejection of President Obama's failed policies and Harry Reid's dysfunctional Senate."
But political scientists predict the Republican leadership of both Houses of Congress will be short-lived.
"Come 2016, the Republicans are going to have their butts handed to them," said David Bositis, former senior researcher for the Joint Center for Political and Economic Studies.
Bositis said the Republican sweep was not about America's disenchantment with Obama. Rather, he said, it was really about key states up for Senate re-election being anti-Obama states in the first place.
"The terrain, right now, favors the Republicans," he said. "The places where there [were] contested Senate seats are almost exclusively in states that Obama lost."
Bositis, once the Joint Center's leading researcher on Black voter turnout, also described a 2016 situation in which Hilary Clinton will create excitement as the first woman Democratic nominee, rejuvenating the Democratic base, which is predominately Black. Clinton has not said whether she will run, but she remains the Democrats' most popular prospective candidate.
Meanwhile, civil rights leaders had set up election protection hotlines and poll watchers across the country with hopes to overcome any lost votes because of new voting laws that could disparately affect African Americans. The 866-OUR-VOTE hotline, staffed by more than 2,000 legal and grassroots volunteers, had received "more than 18,000 calls, a nearly 40 percent increase from 13,000 calls received in 2010," said a statement issued from the Lawyers' Committee for Civil Rights Under Law shortly after 8 pm on Election Night.
"That's a discouraging, but not surprising, increase because today marked the first national Election Day in 50 years where voters went to the polls without some of the important protections provided by the Voting Rights Act of 1965. The VRA's critical Section 5 provision was gutted by the Supreme Court in the regrettable 2013 Shelby v. Holder decision," the statement said.
In other key races and balloting around the nation:
In Washington, D.C., African-American Muriel E. Bowser won the mayoral race against challengers David Catania and Carol Schwartz. Her loss would have meant D.C. getting a White mayor for the first time in history.
In Virginia, Democratic Sen. Mark Warner beat back a dogged challenge by Republican Ed Gillespie to win his re-election bid. Daily Kos Group speculated that given how close Gillespie came to unseating Warner, it's a good bet that he will be a formidable contender in the 2017 gubernatorial race.
In Maryland, Republican businessman Larry Hogan defeated Lt. Gov. Anthony G. Brown in heavily Democratic Maryland in their contest for governor. Brown would have been only the third African-American elected governor of a state.
In Oregon and Washington, D.C., voters passed laws that would legalize use and growth of marijuana, a move that some civil rights leaders argue could stop racially disparate arrests of Blacks on harsh drug laws. At a late October press conference, the State of the Black World - 21st Century held a press conference quoting the ACLU as saying that D.C.'s "Black residents are eight times more likely than non-Blacks to be arrested for marijuana possession.
Voters in four states passed referendums to raise the minimum wage, an issue for which President Obama has long fought. They are Arkansas, Nebraska, South Dakota and Alaska.
Get Top Stories Delivered Weekly
More districtchronicles News Articles
Recent districtchronicles News Articles
Discuss This Article