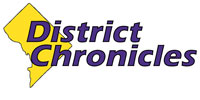 Post Classifieds
Black leaders brace in Ferguson, appeal for peace
By Hazel Trice Edney
On November 27, 2014
(TriceEdneyWire.com) – Bernice King, the youngest daughter of Civil Rights icon Martin Luther King Jr., said this week that despite efforts of nonviolence trainers, she has deep concerns about what could happen once a grand jury decision in the police killing of Michael Brown is announced.
Ms. King has led several nonviolence workshops in Ferguson, Mo., "We have done our best to say to especially the young people that it's very important that you remember the commitment that you made here today to nonviolence," said King who has led sveral nonviolene workshops in Ferguson, Mo. "And that you not get pulled into anything because once the feds get involved, it goes to a whole other level. It's probably going to be less 'destroying of another Black man's life' through a bullet, but it's going to be the ruining of his life. Because once you get federal charges on you, they're hard to shake."
Missouri Gov. Jay Nixon has declared a state of emergency and activated the National Guard as America awaits the decision of the grand jury on whether White police officer Darren Wilson will be charged in the Aug. 9 shooting death of the unarmed Black teenager. Nixon said he is not expecting violence, but the National Guard would assist state and local police if there is civil unrest.
Violent behavior by citizens and police that resulted in arrests and fires initially after the shooting is the reason citizens and police in Ferguson are tense. Citizens say the overly aggressive, militarized response by police could cause clashes with peaceful protestors, especially since there has been no protest violence in the streets of Ferguson over the past 90 days – only peaceful protests.
This is the reason NAACP President Cornell William Brooks opposes Nixon's decision to declare a state of emergency.
"A state of emergency without evidence of violence or danger only threatens to stir up tensions and denigrate the peaceful efforts of countless non-violent activists," Brooks said in a statement this week. "We at the NAACP will work tirelessly to ensure that the civil rights of the demonstrators are upheld. And finally, we commend and stand with those practitioners of democracy who have stood strong for over 100 days."
King, in her role as chief executive officer of The Martin Luther King Jr. Center for Nonviolent Social Change, hopes that regardless of the jury's decision, peace will prevail. The key, she said, is for the residents to focus on long term change rather than momentary rage and short-term reaction – regardless of the jury's decision.
"You've got to have your mind set on a goal. If everybody is stuck on justice coming in the form that they want it because they're angry and enraged, then they haven't allowed themselves to look at a broader picture beyond this moment," King said. "People think nonviolence is just a physical thing. It's really a whole approach to life."
King led a team of 10 nonviolence educators from the King Center for several meetings and workshops in Ferguson over the past several months. The team included retired St. Louis Police Department captain, Charles Alphin Sr. and the Rev. Willie M. Bolden, a former staffer of the Southern Christian Leadership Conference who worked with Dr. Martin Luther King in the 1960s.
She said the King Center will continue to work with the National Urban League among other groups. They aim to establish jobs and address some of the dire socio-economic needs in Ferguson, what she described as the "great economic divide."
The Rev. Jesse Jackson Sr. agrees. "There's a military plan for violence, but not an economic plan for fairness, jobs and contracts," he said this week. "There's a military plan but not an education plan or justice plan. And they're planning to crack down with federal government subsidized equipment."
Jackson says the people must realize that the violence against them does not come with a bullet alone.
"The segregation is violence; the unequal access to police and fire jobs is violence," Jackson said. "The disproportionate arrest of Blacks is violence. One of the practical reasons that people should not engage in violence is because violence becomes the subject. And the subject is really injustice, inequality and racial injustice."
Police forces around the country are bracing for the jury's decision which could be announced any day now. That's because similar violence against unarmed Black men has become epidemic nationwide.
"Ferguson is just a metaphor for neglect in urban America," Jackson said. "There's a Ferguson in every town. We shouldn't be waiting on the grand jury decision. We should be dealing with issues of fundamental injustice. If he's indicted, we've gotten the mailman, but missed the post office. The protests must lead to national legislation and plans."
Get Top Stories Delivered Weekly
More districtchronicles News Articles
Recent districtchronicles News Articles
Discuss This Article