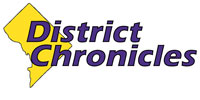 Post Classifieds
Churches to serve as safe spaces after Ferguson grand jury news
By Lilly Fowler/St. Louis Post-Dispatch
On December 1, 2014
ST. LOUIS (RNS) – After a prayer service outside her church turned violent last month, the Rev. Teresa Danieley, pastor of St. John's Tower Grove, allowed those trying to escape the demonstrations to enter her church.
Now, Danieley and dozens of other clergy members are preparing to once again offer their churches as safe spaces, or sanctuaries.
The grand jury decision on whether to indict Darren Wilson, the officer who fatally shot African-American teenager Michael Brown, is expected by the end of the month, potentially triggering further civil unrest. Clergy anticipate some might seek refuge in churches, whether to escape violence or find fellowship.
Organizations such as the Don't Shoot Coalition, which was formed after the death of Brown, and Metropolitan Congregations United, a group of interdenominational, multiracial congregations from around the region, are in the process of creating a list of churches that are volunteering the use of their space. Many of these churches will be packed with supplies such as food, water and phone chargers. Medics, legal observers and counselors will also be on hand.
Some believe that unless officers are needed in an emergency, churches should also function as police-free zones during protests.
The Rev. Tommie Pierson of Greater St. Mark Family Church said that while his church does not intend to harbor criminals, he expects police to keep their distance. The idea is to make everyone, especially protesters, feel like they have a safe place to go. Pierson's church is near many of the protest staging areas used over the last few months in Ferguson.
"We just want to administer to the needs of the people," Pierson said.
Danieley said she and the St. Louis police have always had a good relationship. She doesn't expect that to change if and when protests take place in her neighborhood.
She noted, for example, that police have been respectful when she asked them to intervene with the mentally ill who visit the church to receive free meals.
"I'm not worried about police not respecting our boundaries," she said. "I think if you have transparency and communication, then this doesn't even come up."
But the decision to mark a church as a safe space is not easy under the current circumstances.
The Rev. David Gerth, executive director of Metropolitan Congregations United, said many clergy feel obligated to consider how members of their congregation feel about the safety of their property.
"It's not for everybody, and there's lots of other ways that congregations can be open and supportive without being a sanctuary," Gerth said. "I think there are a number of congregations that will respond to what's in front of them.
"If it were a tornado, it would be a little more straightforward for folks," he said.
Denise Lieberman, a lawyer specializing in civil rights who works with the Don't Shoot Coalition, said some churches are still determining where to draw the line.
Although churches are under no special legal protection, there is a long history of operating as safe houses. The Bible refers to cities of refuge for accidental killings where those accused of murder could safely await trial. In the 19th century, churches hid runaway slaves.
In the 1960s, civil rights leaders often gathered at churches. In 1963, for example, Sixteenth Street Baptist Church in Birmingham, Ala., was bombed, killing four girls.
And in the 1980s, hundreds of churches supported the so-called sanctuary movement in an attempt to save Central American refugees, fleeing civil conflict from deportation. Some of those active in the movement were put on trial and criminally prosecuted for transporting illegal immigrants.
But churches plan to be there for the community under all circumstances. St. John's has set a prayer vigil for 7 p.m. the day of the grand jury announcement. Christ Church Cathedral downtown will host a 24-hour prayer vigil. West Side Missionary Baptist Church in Florissant is throwing a freedom rally and prayer service.
Lilly Fowler is the religion reporter at the Post-Dispatch. Follow her on Twitter @LillyAFowler.
Get Top Stories Delivered Weekly
More districtchronicles News Articles
Recent districtchronicles News Articles
Discuss This Article