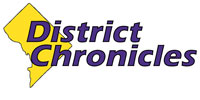 Post Classifieds
Metro Brief: Local group calls for electoral activism after Ferguson decision
District of Columbia
On December 8, 2014
In the wake of the St. Louis County grand jury's decision not to indict the White officer who shot and killed Michael Brown, an 18-year-old unarmed African-American youth in Ferguson, MO, The Black Women's Agenda, Inc. (BWA) is calling on the citizens of Ferguson, St. Louis County and other U.S. cities to channel their frustration into changing the face and attitudes of local government at the polls.
"We have mourned Michael Brown, and demonstrated our anger and disappointment in various forms of protest," said BWA President Gwainevere Catchings Hess. "If, however, we really want to pay tribute to him and the other African-American men who have been needlessly slain by policemen across America, then it is time to take constructive action by voting in elected officials who are truly committed to due process and equal justice for all."
Press reports indicate that although African-Americans represent more than 65 percent of Ferguson's population, the mayor and five of the six city council mayors are white. Voter turnout among the city's Black residents, while significantly higher in recent presidential elections, is low at the municipal level. A major reason for this, said, Hess, is the timing of local elections.
Citing reports from Thinkprogressive.org and Catalist, Hess explained that the Ferguson City Charter stipulates that "regular city elections shall be held on the first Tuesday following the first Monday in April and in odd-numbered years" – times when there are no state or national-level general elections. Party affiliations are also absent from the ballot; something critics argue reduces the information voters have about those seeking office. "BWA is encouraging the residents of Ferguson to reschedule municipal elections to coincide with the federal elections held in November of even-numbered years," said Hess. "Under the City Charter, the timing of the elections can be amended through a ballot measure. We are asking our National Collaboration Organizations – sororities, civic, service, and faith-based women's groups representing millions of women worldwide – to mobilize now to collect the signatures that would take the issue of when elections are held directly to the electorate."
Noting the controversy and resentment surrounding County Prosecutor Robert McCulloch's investigation of Brown's death, handling of the grand jury proceedings, and his close, familial ties to the police department, BWA pointed out that McCulloch ran unopposed for reelection in 2014. Ferguson, MO Mayor James Knowles and Police Chief Tom Jackson also drew harsh criticism for excessive use of force by police officers during the demonstrations that followed Brown's death. "People elect the mayors and city council members that hire local police chiefs," said Hess. Going forward, when they break trust with the people of Ferguson or any other city, the people can vote them out."
Get Top Stories Delivered Weekly
More districtchronicles News Articles
Recent districtchronicles News Articles
Discuss This Article