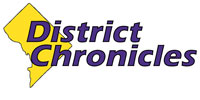 Post Classifieds
Court fails: Where do we go from here?
By Dr. E. Faye Williams, Esq.
On December 15, 2014
(TriceEdneyWire.com) – Six years ago, in so many ways, things began getting better for our country and prospects for a new, positive national dialogue foreshadowed an era of rebirth and enlightenment. We had hope for CHANGE. We now have gasoline prices dropping, the addition of 10.6 million jobs in the past four and one half years and more people going back to work than in Europe, Japan and every other advanced economy combined, an Executive Order on immigration reform, and we're witnessing the lowest unemployment rate in six years – yet recent horrifying events lead many of us to wonder where do we go from here. As national progress flourishes under President Obama and his accomplishments persist under the heaviest of contrarian resistance, we're now demoralized by the emergence of the legally condoned murder of Black people. Like many others, I just don't know where we go from here.
The larger issue that must now be faced by the Black community is the reality that the legal system, including the courts at all levels, and law enforcement agencies that are sworn "to protect and serve," have become the most dangerous adversaries we've faced in decades. In addition to rescinding established protections to our voting rights, this system has become the assassin of our souls, psyche and bodies. The most recent victims, Michael Brown, Eric Garner, and Tamir Rice, join a long list of Black people who've been unjustly murdered by police who've had their crimes excused by official legal processes.
Few who are familiar with the proper conduct of grand jury proceedings would've doubted the existence of sufficient evidence to bring Darren Wilson and Daniel Pantaleo to trial for the respective murders they committed. Instead, under the veil of secrecy and irregularity, the Grand Juries refused to bring indictments.
Thankfully, there are leaders outside the legal system who are unwilling to allow injustice to prevail.
Fortunately, we have a president who has expressed his determination to move from words to action. He spoke of seeing the tragedy with Garner in New York City, all of which was caught on videotape and speaks to the larger issues that we've been talking about now for the last week, month, year, and, sadly, for decades, and that is the concern on the part of too many minority communities that law enforcement is not working with them and dealing with them in a fair way. He vowed to take specific steps to improve the training and the work with state and local governments when it comes to policing in communities of color. He said we're not going to let up until we see a strengthening of the trust and a strengthening of the accountability that exists between our communities and our law enforcement.
Attorney General Eric Holder said, "As the Justice Department's independent investigations into the deaths of Michael Brown and Eric Garner proceed, I will continue these conversations as we seek to restore trust, to rebuild understanding and to foster cooperation between law enforcement and the communities they serve."
We heard New York Mayor Bill De Blasio, in very personal terms, express concern about his own Black son and his safety.
We heard a few conservatives wonder how, in view of what they saw on the taped police action with Garner, could there not be an indictment?
Our system of justice is definitely not working for Black people. We clearly saw a policeman on camera choking a man to death and other police joining in or just standing around watching while the man died. We saw a 12-year-old baby playing and shot to death without warning. We saw a young man shot to death walking while Black. The list goes on. Peaceful protests and more action MUST continue until change comes.
E. Faye Williams is President of the National Congress of Black Women. www.nationalcongressbw.org
Get Top Stories Delivered Weekly
More districtchronicles News Articles
Recent districtchronicles News Articles
Discuss This Article