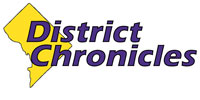 Post Classifieds
Obama responds to police on Blacks violence
By Hazel Trice Edney
On December 15, 2014
(TriceEdneyWire.com) – Outrage continues across the country this month over the epidemic of police violence, profiling and harassment of Black people. The consistent protests were sparked by the failure of grand juries in Missouri and New York City to indict White cops who killed Ferguson Black teenager Michael Brown and NY City Black resident Eric Garner.
Thousands of protesters in dozens of cities around the country took to the streets, Nov. 24, after Prosecutor Robert McCulloch, who led the grand jury process, announced the decision of the jury of nine Whites and three Blacks not to indict Officer Darren Wilson, who killed Brown. The breakdown of the final vote remains a secret.
"As I said last week in the wake of the grand jury decision, I think Ferguson laid bare a problem that is not unique to St. Louis or that area, and is not unique to our time, and that is a simmering distrust that exists between too many police departments and too many communities of color," President Obama said in televised statements from the White House Monday evening, Dec. 1.
President Obama's remarks came after a day-long White House meeting with elected officials, community and faith leaders, and law enforcement officials "on how communities and law enforcement can work together to build trust to strengthen neighborhoods across the country."
But the President's words and announcement of his plans may not be enough to quell the unrest. Even civil rights leaders challenge him on his actions. The Rev. Jesse Jackson last week challenged the President to go to Ferguson, a community writhing in pain.
"Ferguson is too important to be treated on the margins," Jackson wrote in his weekly column, released Monday after the President's White House meeting. The column titled, "Mr. President, Come to Ferguson" said, "There is a Ferguson in every metropolitan area of America … At times, a single incident throws a powerful light on a reality. Ferguson is one of those times. And to ensure that this reality is not simply discussed in passing, but dealt with, elevated to the top of the national agenda, President Obama should come to Ferguson." President Obama announced:
A new task force that will listen to law enforcement and community activists and other stakeholders and report back to him in 90 days with concrete recommendations, including best practices for communities where law enforcement and neighborhoods are working well together.
The signing of an executive order that will prevent building a militarized culture inside local law enforcement agencies.
Expanded funding for local law enforcement for training, including up to 50,000 additional body-worn cameras for police and law enforcement.
The convening of a series of these meetings across the country, "because this is not a problem simply of Ferguson, Missouri, this is a problem that is national."
Still, unrest appears to be growing as protests – both organized and spontaneous – continue around the nation. Attorney General Eric Holder, speaking to a crowd at the Ebenezer Baptist Church in Atlanta last week, was interrupted by protestors, shouting, "No Justice, No Peace!" among other chants.
Whether initiatives by the Obama Administration will stop the protests is questionable at best. The anger is being fueled by decades of unchecked police brutality in Black communities with little acknowledgement of it.
The NAACP launched a "Journey for Justice" March last weekend in partnership with a coalition of civil rights organizations. Marchers are on a journey from Ferguson to the Governor's Mansion in Jefferson City, Missouri, to "demand new leadership of the Ferguson Police Department, and wholesale changes to police and criminal justice processes and procedures to end racial profiling and police brutality."
President Obama has promised change: "This is a solvable problem," he said. "Part of the reason this time will be different is because the President of the United States is deeply invested in making sure this time is different. When I hear the young people around this table talk about their experiences, it violates my belief in what America can be to hear young people feeling marginalized and distrustful, even after they've done everything right. That's not who we are. And I don't think that's who the overwhelming majority of Americans want us to be."
Get Top Stories Delivered Weekly
More districtchronicles News Articles
Recent districtchronicles News Articles
Discuss This Article