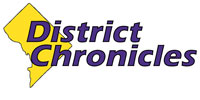 Post Classifieds
A mother's plea: Don't overlook my son's death
By Narene Stokes-James/Special to NNPA
On December 27, 2014
KANSAS CITY, Mo. – In the midst of the headliners Eric Garner, Michael Brown and now Tamir Rice, the name of Ryan Stokes has not been part of the news or the protests that are taking place around the nation and it hurts me. As a mother, it hurts that no one is marching for my son and no newspapers are writing about him. The Justice Department is not investigating. Attorney General Eric Holder has not visited. President Obama does not know his name.
My son's name is Ryan Stokes and he was only 24 years old when a Kansas City, Missouri, police officer chased him and shot him four times – two times squarely in the back and two times in his side near his back. He was killed in the Power & Light District of the city; an area in downtown Kansas City frequented primarily by White middle- and upper-middle class professionals. It is an open secret that Blacks are not welcomed by the clubs, restaurants, theaters and shops in the district. In fact, there is a pending lawsuit against merchants who have used dress codes and other ruses keep Blacks out.
Ryan was in a good mood and looking forward to an evening with friends. I never knew, did not ever imagine that night would be the last time that I would see him alive. Had I, I would have blocked the door. I would have tied him up until morning. I would have given him a something to make him sleep all night.
Ryan worked in his dad's dry cleaners and had no criminal record. He was a "little" brother to two sisters who loved him. He was an uncle to their children. He was a father to a toddler, a little girl whom he loved and who loved him. And if she reads news account of her father's death after she gets older, she will not see any accurate depiction of him.
According to police, Ryan had a gun. Police claimed that while Ryan was running from them, he threw the gun away. Early reports also said he turned and pointed a weapon at police officers. The police and media painted a picture of an all too familiar portrait of young Black males: a violent young man who died while trying to shoot police officers.
My law firm obtained the autopsy, which revealed that Ryan was shot in the back and in his side near his back. It also showed that he had no drugs or alcohol in his system.
KMBC-TV ran a story that showed a video taken minutes before Ryan was killed and pointed out that the last images of him showed his true character. He was breaking up that disturbance and trying to bring peace among those involved in the fight. Shortly afterward, he was seen on the video running when police arrived, as so many young people do, particularly, Black males, even when they haven't done anything wrong. Ryan certainly had not.
The police would not tell me anything, spoke to me rudely when I inquired about my child and told me go sit on a bus stop to wait for someone to speak with me.
I could see someone lying on the ground in a roped off area in the distance. I said, "I think that's my baby." The police would not confirm or deny it was him but as a mother, I knew that my child. I was numb. I was sick to my stomach. I could hardly stand.
They told me my only son was dead and that he had refused to drop a weapon and had to be killed. However, no gun was ever recovered from the scene. I knew, we all knew, it was not true.
There have been no demonstrations, marches, protests, or riots for Ryan Stokes. There has not been much media coverage, save for the first few days. No parent should experience what I am experiencing now. And no young man should have his life cut short by officers who feel that they can take a life and not be held accountable for their actions.
Get Top Stories Delivered Weekly
More districtchronicles News Articles
Recent districtchronicles News Articles
Discuss This Article