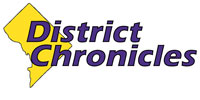 Post Classifieds
Ads call out U.S. colleges on campus sexual assault crisis
By Fitzgibbon Media
On January 5, 2015
​
A new online ad campaign from UltraViolet, a national women's advocacy organization, is targeting prospective students and parents applying to some of the top colleges and universities in the U.S. over their handling of issues of rape on campus. The campaign is aimed at pressuring campuses and the Princeton Review to include information for high school students and their parents on sexual assault prevention and response in their rankings of colleges and universities.
The ads – part of a five-figure national ad buy – target prospective students on Facebook across the country as well as current and prospective students at some of the 86 schools currently under investigation, including Brown, Columbia, Dartmouth, Harvard, Indiana University Bloomington, Vanderbilt, UC-Berkeley, USC, UVA, MSU, FSU, UNC-Chapel Hill, Emory, University of Chicago, and Hobart and William Smith Colleges, and Arizona State. Arizona State's ad, for example, reads: "Arizona State has a rape problem. Find out more before you apply." View the ads here: www.flickr.com/photos/79559505@N06/sets/72157649390479019/
In May, more than 35,000 UltraViolet members petitioned the Princeton Review to factor rape into next year's college rankings, more than 700 UltraViolet members have logged calls to the Princeton Review and survivors of sexual assault on college campuses have written to Princeton Review board members.
"With epidemic rape on campuses across America, it's time to make colleges compete to be the best at addressing this issue," said Shaunna Thomas, co-founder of UltraViolet the online community of over 550,000 people fighting sexism.
"One in five women will be sexually assaulted before graduating. Students and parents deserve to know which schools are addressing this issue, and which are sweeping survivors of rape under the rug. This is important information for prospective students and their parents – and the Princeton Review needs to stop shielding schools that protect rapists and provide this important information for our nation's high school graduates who are applying to college."
Last year, the Princeton Review acknowledged that they take the issue of campus sexual assault seriously but declined to include questions on a school's policy towards rape on campus and rape culture in their school-by-school rankings for 2015. View the petition: http://act.weareultraviolet.org/sign/princeton_review_campus_rape/
For more information, go to www.WeAreUltraViolet.org.
Get Top Stories Delivered Weekly
More districtchronicles News Articles
Recent districtchronicles News Articles
Discuss This Article