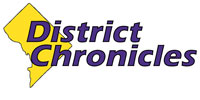 Post Classifieds
Civil rights leaders outraged over NYPD officers' killing
By Hazel Trice Edney
On January 5, 2015
(TriceEdneyWire.com) – Civil rights leaders, who have consistently encouraged non-violent protests to push for justice in police shootings of unarmed Black men, are vehemently condemning the assassination-style killing of two New York City police officers that took place right before Christmas.
"I have spoken to the Garner family and we are outraged by the early reports of the police killed in Brooklyn today. Any use of the names of Eric Garner and Michael Brown in connection with any violence or killing of police, is reprehensible and against the pursuit of justice in both cases," Rev. Al Sharpton said in a statement.
President Obama released a statement reminding that police "deserve our respect and gratitude every single day. Tonight, I ask people to reject violence and words that harm, and turn to words that heal – prayer, patient dialogue, and sympathy for the friends and family of the fallen."
New York Police Department Officers Rafael Ramos, 40, a father of two, and newly-wed Wenjian Liu, 32, were both shot in the head and upper torso at point blank range as they sat in their patrol car. The shootings follow mass marches and protests across the nation against police shootings of unarmed Black men which had been mostly peaceful. Both youth and seasoned leaders had called for non-violence.
But the gunman, identified as Ismaaiyl Brinsley of Baltimore, with a long police record, was described by the NAACP as "a troubled individual" committing an "act of vigilante justice." After shooting the officers, Brinsley, 28, then fled and shot and killed himself on a subway platform as police closed in, according to reports. He had also shot his former girlfriend in Baltimore.
Brinsley's alleged statements on social media mentioned the chokehold killing of Eric Garner in Staten Island, N.Y. and the shooting of Michael Brown in Ferguson. "I'm Putting Wings on Pigs Today," Brinsley allegedly wrote on an Instagram page, according to widespread reports. "They Take 1 Of Ours . . . Let's Take 2 of Theirs…This May Be My Final Post."
The Garner and Brown cases had sparked mass protests, largely encouraged by authorities and even President Obama as long as they remained non-violent. The outrage had escalated when grand juries refused to indict the officers involved in either killings, which had nothing to do with Ramos or Liu.
"We have stressed at every rally and march that anyone engaged in any violence is an enemy to the pursuit of justice for Eric Garner and Michael Brown. We have been criticized at National Action Network for not allowing rhetoric or chanting of violence and would abruptly denounce it at all of our gatherings," said the statement by Sharpton, who led tens of thousands to the U. S. Capitol last month, demanding an end to the killings of unarmed Black men by police. "The Garner family and I have always stressed that we do not believe that all police are bad, in fact we have stressed that most police are not bad."
The New York Times quoted Mayor Bill de Blasio as saying, "It is an attack on all of us; it's an attack on everything we hold dear."
A string of statements from Black leaders also condemned the killing of the officers.
"All lives matter," said a statement from Congressional Black Caucus Chair Marcia L. Fudge (D-Ohio). "This is not about race or affiliation, and it isn't about [B] versus blue."
An NAACP statement stressed the apparent mental state of Brinsley. "In no way does the NAACP support this act of vigilante justice by a troubled individual. While our criminal justice system is not without deep and divisive flaws, we know that police officers, who risk their own safety for ours, play a critical and necessary role in keeping every community safe. Our sincerest sympathies go out to the friends and the families of the slain officers. The loss of any life at the hands of violence is tragic. We who believe in peace and freedom, fairness and equality, understand that progress can only be achieved by intimate and intentional collaboration of law enforcement and community members."
Get Top Stories Delivered Weekly
More districtchronicles News Articles
Recent districtchronicles News Articles
Discuss This Article