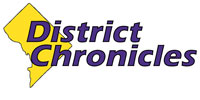 Post Classifieds
President Obama: Black America 'better off now'
By Hazel Trice Edney
On January 5, 2015
(TriceEdneyWire.com) – President Obama says Black America is better now than it was six years ago when he first took office.
"Like the rest of America, Black America, in the aggregate, is better off now than it was when I came into office," he said in response to a question during a year-end press conference held Dec. 19. "The jobs that have been created, the people who've gotten health insurance, the housing equity that's been recovered, the 401 pensions that have been recovered – a lot of those folks are African American. They're better off than they were."
However, as the president answered the question from April Ryan, White House Correspondent for the American Urban Radio Network, he had to concede that major ills still exist.
"The gap between income and wealth of White and Black America persists," he said. "And we've got more work to do on that front. I've been consistent in saying that this is a legacy of a troubled racial past of Jim Crow and slavery. That's not an excuse for Black folks. And I think the overwhelming majority of Black people understand it's not an excuse. They're working hard. They're out there hustling and trying to get an education, trying to send their kids to college. But they're starting behind, oftentimes, in the race."
The president has been forced to become increasingly outspoken on race issues; especially over the past two years as killings of unarmed Black males by authority figures, mainly police, have dominated news coverage.
Upon the jury's acquittal of neighborhood watchman George Zimmerman, who shot unarmed teen, Trayvon Martin, he stated, "If I had a son, he would look like Trayvon."
Recently, he has spoken out strongly amidst mass protests around the nation against police killings of a string of Black unarmed men, including 18-year-old Michael Brown in Ferguson, Missouri, and Eric Garner, a Staten Island father of six, killed in a chokehold.
Despite the recent uprisings that have spread around the world, President Obama said, "We've seen some progress."
He pointed to initiatives by his administration that he says have had "measurable results." He listed education reforms, increase in high school graduation rates, and a "record numbers of young people attending college."
He added, "In many states that have initiated reforms, you're seeing progress in math scores and reading scores for Latino and African-American students as well as the broader population."
Obama also listed criminal justice reform as among his successes.
He said, "Last year was the first time in 40 years where we had the federal prison population go down and the crime rate go down at the same time, which indicates the degree to which it's possible for us to think smarter about who we're incarcerating, how long we're incarcerating, how are we dealing with nonviolent offenders, how are we dealing with drug offenses, diversion programs, drug courts."
But, the president could not ignore the past four months of roaring protests over police killings. Referring to the incidents in Ferguson and Staten Island that have spotlighted obvious racial tensions that remain, he added, "But we've still got more work to go."
The president's comments focused on racial tensions that still remain beneath the surface in America; despite general progress.
He said the Ferguson and Staten Island cases have caused "a growing awareness in the broader population of what I think many communities of color have understood for some time, and that is that there are specific instances at least where law enforcement doesn't feel as if it's being applied in a colorblind fashion."
He pointed to the Task Force on 21st Century Policing, headed by Philadelphia Police Chief Charles Ramsey, and Laurie Robinson, a former assistant attorney general, now a professor at George Mason University in Fairfax, Virginia. That task force will return with recommendations March 2.
"The task force that I formed is supposed to report back to me in 90 days – not with a bunch of abstract musings about race relations, but some really concrete, practical things that police departments and law enforcement agencies can begin implementing right now to rebuild trust between communities of color and the police department."
Get Top Stories Delivered Weekly
More districtchronicles News Articles
Recent districtchronicles News Articles
Discuss This Article