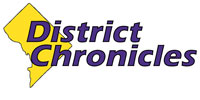 Post Classifieds
Elected Black Republicans not expected to be plus
By Freddie Allen/NNPA Senior Washington Correspondent
On January 12, 2015
WASHINGTON (NNPA) – Black Republicans made history during the Midterm Elections in November by winning in South Carolina, Utah and Texas, but political analysts wonder if the victories will have any long-term impact on the future of the GOP in the Black community.
Traditionally, Black candidates running for elected offices not only need a large Black turnout, but also a majority of the Black vote to win statewide and national races.
Sen. Tim Scott made history by becoming the first Black Republican elected to serve in both the United States House of Representatives and the United States Senate. He won with just 10 percent of the Black vote and 82 percent of the White vote, according to exit polls.
Rep.-elect Will Hurd beat his Democratic challenger Pete Gallego in Texas by a narrow 2.1 percent margin in a predominately Hispanic congressional district (House District 23) to become the first Black Republican from Texas elected to the United States Congress since Reconstruction.
When the next congressional term begins, Mia Love, a Black Mormon and daughter of Haitian immigrants, will represent Utah's 4th House district in a state where Blacks account for just 1.3 percent of the total population.
Lorenzo Morris, a political science professor at Howard University in Washington, D.C., said that the Black community shouldn't expect much from the Black Republicans during the next legislative session, because they won largely without Black voters. In addition, he said their rank as freshmen lawmakers will limit their influence within the party.
"Their collective impact, if they are really outspoken, will just be on the plus side of zero, barely zero," said Morris. "The obvious impact for Republicans is positive only to the extent that it shows visually, if not substantively, an outreach to minorities."
Scott earned an "F" on the NAACP's legislative report card during the first session of the 113th Congress from January 2013 – December 26, 2013.
ThinkProgress.org reported that Scott proposed a bill in 2011 to block families from receiving food stamp benefits if one of the adults in the home joined a strike, and as a state legislature Scott supported cuts to South Carolina's HIV/AIDS budget. Love has also pledged to take the Congressional Black Caucus "apart from the inside out."
If they continue to express views counter to those held by the Black electorate that overwhelmingly supported President Obama with more than 90 percent of their votes in back-to-back elections, Morris said, their presence could actually hurt that visual image of minority outreach, because it will further distance the GOP from the politics that are overwhelmingly characteristic of Black voters.
Raynard Jackson, a Republican strategist called Love, "the embodiment of the American Dream" referring to her journey as a first generation Haitian immigrant becoming the first Black Republican female ever elected to the U.S. House of Representatives.
"It doesn't matter what her politics are or what her party affiliation is, if Love's story doesn't inspire you, then there is something wrong with you as an American citizen," said Jackson.
Former congressman Allen West (R-Fla.) said that the Republican Party has to remind Black voters that the conservative principles and values of the GOP are quite consistent with the history of the Black community.
"When you go back and read Booker T. Washington's writings at the turn of the century, his remedy for the Black community under the stress and strain of segregation and Jim Crow laws were three points: education, entrepreneurship and self-reliance," said West. "When you look at each one of those individuals Sen. Tim Scott, Reps.-elect Mia Love and Will Hurd, that's what they represent, and those are the three things we must have conversations about in the Black community."
Morris said that if a Black Republican wanted to sway Black voters in any significant way, the candidate would have to talk about social policies and programs in ways that are open and address issues such as income inequality similar to the way a moderate Democrat would. In short: the candidate would have to be a liberal Republican.
"It would take a miracle for a Black Republican to win a majority Black district," said Morris.
Get Top Stories Delivered Weekly
More districtchronicles News Articles
Recent districtchronicles News Articles
Discuss This Article