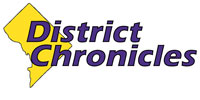 Post Classifieds
Black educators divided on Obama free community college plan
By Freddie Allen/NNPA Senior Washington Correspondent
On February 2, 2015
(NNPA) – Black college educators and supporters are sharply split over whether President Obama's proposal offering free two-year community college education would hurt or harm HBCUs.
Lezli Baskerville, president and CEO of the National Association for Equal Opportunity in Higher Education (NAFEO), a nonprofit network of HBCUs and Predominantly Black Institutions (PBIs), said that America's College Promise would create another opportunity for students who have a gap in funding or that choose to go to a two-year institution and don't have adequate funding, She says that the jury is still out on whether a student would opt to go to a two-year college for free instead of going to an HBCU.
"If they're going to a two-year institution, they're going to get a certificate or a two-year degree, something to get them market-ready or entrepreneurship-ready," explained Baskerville. "If they're going to a four-year HBCU, they're going because they appreciate the ethos of historic Black colleges that are built on the traditions of the African-American community of family, faith, fellowship, service and social justice."
"My fear is a real one and [it's] that this is going to significantly, negatively impact private HBCUs, and I think it's going to have some negative impact on public HBCUs," said Johnny Taylor, president and CEO of the Thurgood Marshall College Fund, an education advocacy group that represents about 300,000 students and 47 member colleges and universities. "Mama and Daddy are going to say, 'If you can go to community college for free, that's where you are going the first two years.' So, what you have essentially done is cut in half the revenue for private HBCUs. Private HBCUs are going to feel this in a way you can't even imagine."
Ivory Toldson, the deputy director of the White House Initiative on Historically Black Colleges and Universities, argues that enrollment at HBCUs has already taken a hit, because of state-level policy choices. Using Southern University in Baton Rouge, Louisiana, as an example, he said that when he taught at the school in 2005, there were 10,000 students enrolled, and over the last decade that number has dwindled to 6,000. Over the same period, community college attendance increased to about 9,000 students.
Toldson suspects the fall in enrollment at Southern University had more to do with admission requirements changes that affected all state universities in Louisiana than direct competition from community colleges in the region. The new guidelines bar Southern University from admitting students that scored less than 20 on their ACT exams.
According to data collected by the ACT program, Black graduating high school seniors scored an average of 17 on the exam in 2014, compared to White students who scored 22.3 on average.
"By 2020, an estimated 35 percent of job openings will require at least a bachelor's degree and 30 percent will require some college or an associate's degree," said White House officials. "Forty percent of college students are enrolled at one of America's more than 1,100 community colleges, which offer students affordable tuition, open admission policies, and convenient locations."
Seventy-five percent of the funding for the proposal will come from the federal government with participating states contributing the rest of the money needed to cover tuition costs. White House officials estimate that the program will cost the federal government $60 billion over 10 years, if all states participate.
Baskerville said NAFEO is already working with The Links Inc., an international professional women's group, to pair HBCUs with two-year community colleges in their service area in an effort to provide students with the experience of attending a four-year institution as they earn college credits at the local community college.
White House officials hope that taking the costs of tuition off the table for two-years will help to ease some of those burdens, possibly improving graduation rates in the process..
Referring to the Obama community college proposal, Newman said, "It's going to change how we operate in higher education. Whether that's good or bad, we don't know yet."
Get Top Stories Delivered Weekly
More districtchronicles News Articles
Recent districtchronicles News Articles
Discuss This Article