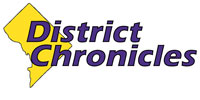 Post Classifieds
AME Church leaders push economic empowerment
By Hazel Trice Edney
On February 2, 2015
(TriceEdneyWire.com) – When the Rev. Martin Luther King Jr. was assassinated, he and other protestors had won passage of the Civil Rights Act of 1964 and the Voting Rights Act of 1965. His agenda then turned toward the next major issue: the economic empowerment of Black people.
On April 3, 1968, while planning a march on behalf of oppressed sanitation workers, Dr. King told preachers at the Mason Temple in Memphis, Tennessee, "It's all right to talk about the New Jerusalem, but one day, God's preacher must talk about the new New York, the new Atlanta, the new Philadelphia, the new Los Angeles, the new Memphis, Tennessee. This is what we have to do."
The next day, he was assassinated.
As America celebrated King's birthday nearly 47 years later, a group of church leaders appears to be carrying out this Black economic empowerment goal in earnest.
Invited to speak to a recent gathering of pastors and leaders of the African Methodist Episcopal (AME) Church, National Bankers Association President Michael Grant cited the words of human rights champion Paul Robeson: '"We realize that our future lies chiefly in our own hands. We know that neither institution nor friends can make a race stand unless it has strength in its own foundation.'"
He continued in his own words: "We played a major role in growing America from a small colonial outpost to the greatest industrial giant the world has ever known. We don't have to argue about our ability to grow wealth. We have made everyone else rich, some filthy rich. Isn't it time that we finally make our efforts productive for ourselves?"
Rev. Jonathon Weaver, senior pastor of Greater Mt. Nebo A.M.E. Church in Bowie, Maryland, says AME pastors are now poised to carry out a specific plan that they hope will spread and ultimately catch fire in other denominations and the Black community throughout 2015.
The starting plan is for churches located in the AME Second District – North Carolina, Virginia, Maryland and D.C. – to commit to the support of two Black-owned businesses. They chose Thomas Morehead, president of a BMW dealership in Sterling, Virginia and Donnell Thompson, co-founder/co-owner of RWDT Foods, Inc., a chain of restaurants based in Snellville, Georgia.
Weaver's hope is that the AME church members buying from those two businesses will cause the churches to benefit from those sales, then identify other businesses in and around the states and replicate the process.
The objective is that after tracking the sales initiated by the churches, other church districts will get involved and the movement will spread to other businesses and churches.
"And we certainly hope and pray that this will become a much larger Black faith effort and we will reach out to the Baptist community, the Church of God and Christ and the list goes on," said Weaver. So far, the congregations have been receptive to the idea.
According to a recent Pew Report, in terms of relative wealth, White America is 20 times richer than Black America.
Grant said African Americans lost significant ground in business ownership after integration, largely because African Americans were no longer forced to support each other.
"As long as we were forced to trade with each other and barter with each other, our businesses – small as they were – thrived," said Grant. "When the doors of integration gave us the long-awaited pass to wine and dine with our former oppressors, we enthusiastically abandoned our own in search of an elusive White acceptance. We believed then – and many of us still do – that association would bring on assimilation."
King concluded on April 3, 1968, the eve of his assassination: "We've got to stay together and maintain unity. You know, whenever Pharaoh wanted to prolong the period of slavery in Egypt, he had a favorite, favorite formula for doing it. What was that? He kept the slaves fighting among themselves. But whenever the slaves get together, something happens in Pharaoh's court, and he cannot hold the slaves in slavery. When the slaves get together, that's the beginning of getting out of slavery. Now let us maintain unity."
Get Top Stories Delivered Weekly
More districtchronicles News Articles
Recent districtchronicles News Articles
Discuss This Article